Do you know what mattress are better suited for camping? I mean, I'm planning my summer, and I'm going to get a mattress and all although the mattress is the least of my problems but I am not sure what kind of mattress I need. Thanks.

John Fly
Hello, John!
First of all, you were right to turn to me. Unless you happen to know another mattress expert, one that is better than yours truly, you've made the best choice possible.
As for the answer to your question, it's not too hard to answer. Although there is no universal answer.
There are, as you know, many kinds of camping. Sometimes you take your car, sometimes you don't. Most people do take their car with them. But even then it all depends if it's an RV or just a means of transportation.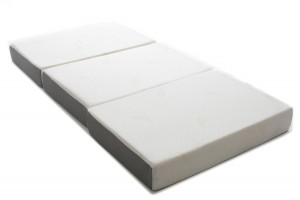 If it's an RV, I really recommend buying a standard mattress for any RV-sized platform. Most foldable mattresses would be a good choice for sleeping outside, too. Like this tri-fold memory foam mattress. However, the most optimal choice is a portable mattress.
Now, there are two types of portable mattresses: air mattresses and futon mattresses.
An air mattress is much cheaper than any other kind of mattress. It is also very lightweight and easy to pack. It's perfect for backpacking, as long as you obtain on of the "pumpless" mattresses. After all, you don't need to carry a built-in pump all the time. An air mattress is also something you need if you have a sleeping bag. However, air mattresses are easy to damage and they are not designed for long-term use, even though sometimes they are suitable for it.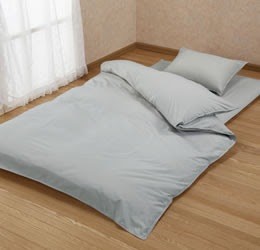 A futon, on the other hand, is kind of expensive. Not quite as much as many standard mattresses, but expensive still. They are not usually lightweight and, even folded or rolled, they take up a lot of space. But no random twig would render it useless, and futons are generally warmer to sleep on than air mattresses. Plus, you can use a futon at home as your main bed. Thanks to that, you can free a lot of space.
That's about it. The final choice is up to you.
Hope this helps. Good luck!
Mark.