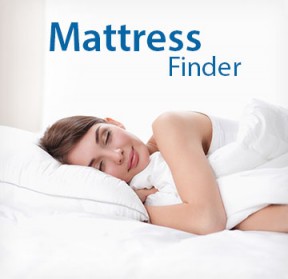 So, you finally know what to spend your money on. You want a mattress. And you already know which mattress to buy. The question is, where? How to find the best place to buy a mattress?
And isn't that a tricky question. One would think the answer is obvious. You get the mattress where you choose. It can be anywhere. As long as you're comfortable with the place, it's okay to buy the mattress there.
Right? Well… Sort of?
There are actually four places you can buy a mattress from.
Let me make a list to illustrate it more thoroughly. You can buy a mattress…
…in an actual store. That's where many people buy many things, not just mattresses. But they buy mattresses there as well. We will consider pros and cons later, and for now, let's consider the next place.
…directly from the manufacturer. Not many people buy something that way, and there is a good reason as to why.
…from someone. That would mean a used mattress. That's not the most popular option, but it is not exotic and too rare either.
…in an online store. As the time goes on, more and more people discover the benefits of online shopping. It is a very recent way to buy something, much less a mattress.
So, let's consider each option individually, shall we?
Store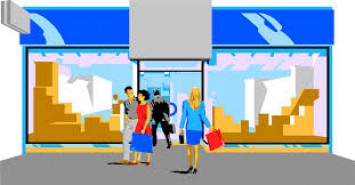 I work in a store myself, so I do know what I'm talking about.
The stores are where you turn to the moment you want something to buy. And rightly so. That's where products go. That's where you will always find something to buy, even if you never intended to do so… Oops. I wasn't supposed to say that, was I?
Anyway, kidding aside, a store is a perfect place to buy something… as long as the store has what you need. And if we're talking about department stores, which seem to have everything… I have bad news for you. They really do seem to have everything. They don't actually have it.
Mattress specialty stores are another story. They will probably have a great variety of mattresses to choose from. But how great? That, unfortunately, does not mean the assortment has everything there is to have. There will always be only so many products. I would know.
Another not quite an obvious thing about stores is that if the manufacturer offers no warranty, you can't hope to return a defective product easily. And if you just realize you don't actually like your new mattress, and it's okay otherwise, returning it will be an adventure of epic proportions.
Manufacturer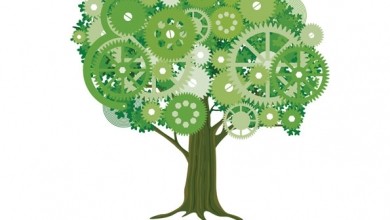 That way of buying things has its obvious perks. You can't get a mattress cheaper than that (unless you're getting a used mattress). So, if the price is your primary concern, this is your best bet… as long as you're ready to deal with all the troubles.
Let me tell you one thing. Manufacturers are rarely interested in selling their products one by one. They would prefer to count on retail. Besides, unless you can just go to the factory and pick your mattress up, the manufacturer would have to organize shipment. And that, while not all that hard, it not that easy. It is quite possible that the shipment would cost a lot to the manufacturer and, consecutively, you as well.
But sometimes, it does work. Small family-owned businesses would have as many problems dealing with individual buyers as major companies. For them – and for you – that would be a beautiful way to make more money and save more money respectively. But family-owned businesses don't usually have great assortments. It is not a problem if you want to buy a very specific mattress, one you have already looked up, but if you don't… that is very likely to prove not so beneficial to you.
Pre-owned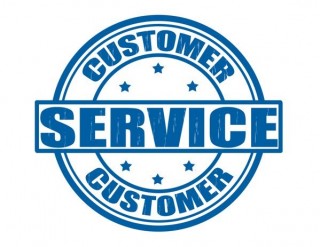 This is when you can get a mattress cheaper than it actually costs. But there is no guarantee it would work for you. And do not forget there is likely no warranty either.
A used mattress might be a disaster for your back. Of course, it might just as well prove to be a salvation if you had a worse mattress than one you replacing, but you shouldn't count on that.
The reason to get a pre-owned mattress is the price. Nothing else will suffice. Only the low price makes it worth buying. Of course, if you're not buying it but rather are getting for free, the same principle still applies.
Online store
Welcome to the 21st century, people.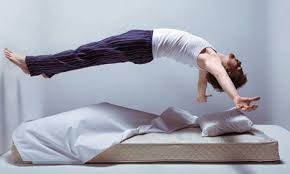 You're reading this. And that means you're on the Internet. And that means, the wonders of online shopping are available to you. No queues, no rush hours to get in your way, and huge assortment. That's what the online stores offer.
You can find the mattress of your dream among thousands and thousands of other mattresses. You can find any item you wanted to get among millions like it. You might never find it anywhere else. Well, not at any place available to you at that precise moment. All you have to do is to make a few clicks with your mouse. And that would be it!
But it's not all that perfect, sadly.
The major drawback of any online store is that you cannot actually see what you're buying until you've bought it and it's shipped to you. An even greater issue is the possibility the ordered product will never be delivered, but that's only an issue with untrustworthy stores. However, trustworthy or not, you still cannot be sure of what exactly you're buying. And because of that, there are bound to be disappointments of all sorts. The wrong color, a damaged product, an obviously defective product…
So, how to prevent it?
Only shop on the site that handles all those issues, of course!
Best place to buy a mattress online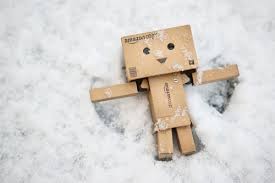 I recommend Amazon.com.
This giant of an online store is known worldwide. It ships products to dozens of countries. And it's a place many thousands of people make their purchases daily.
This is no coincidence.
One of the reasons for that is the Amazing… err… Amazon Return Policy. The product doesn't even have to be defective for you to be able to return it and have a refund. All it takes is your being unhappy with your new purchase. Just like that.
Too firm a mattress? Too soft a mattress? Well, what are you waiting for? Get a replacement or just your money back. That's how it works. That's all you need.
But of course, while it is possible to just return whatever you're unhappy with, most people would not want to go through all that, even if the end result will be to their liking. You want to get the best result on your first try.
But for that, you have to pick one of the thousands of products. You might rely on the rating system, but different people have different needs. What the majority likes is not necessarily what you yourself like. And vice versa. You can also go through all the products Amazon has to offer. That might work… But that is time-consuming. Besides, you have to know at least something about mattresses for that to work. You'd have to study them. It's fine if you have time to spare. But what if you don't?
That's where people like me step in.
How can this site help me?
I'm not selling mattresses. Well, not on this site anyway. What I'm doing is giving you reviews and pointers on buying mattresses.
Do you know what memory foam is? Do you know what latex mattress is the best? How about the best innerspring mattresses? Or maybe you or your wife is with child and you're looking for the best crib mattress for your soon-to-be newborn?
I've analyzed all those questions long before you had them. I've been doing reviews on mattresses of many kinds. If you're looking for the best place to get a perfect mattress, I only have three words for you.
You found it.