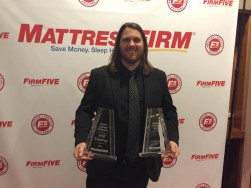 Hello there folks!
I'm Mark Wright, and this is my site about mattresses. Everything you need to know about them, everything you want to know about them, everything useful to know about them, and everything you used to know about them and forgot.
This is a site for people who want to get a new mattress and don't really know what they want or what they need. And, frankly, most people don't.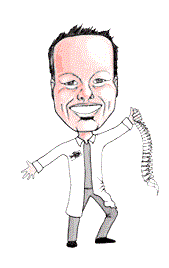 How hard can that be? Well, surprisingly, it can be quite hard, when you don't know what brands there are, what types of mattresses there are and what health conditions the mattresses are good for. I don't mean superficial knowledge—everyone has some—I mean expert-level knowledge.
And that's what I'm proud to call myself. An expert.
By no means I can be called a professional. That would be my friend Jackson. He is the one whose job is related to mattresses, and I am the one who keeps bothering him about them. Can't help it. I'm kind of obsessed with mattresses. It is a hobby of mine, you see. And that what makes me an expert.

What should you expect from this site?  You should expect a lot of reviews. We'll be reviewing mattresses of specific brands, types, price ranges, suitable for people with various health issues and requirements, mattresses for temporary accommodation and main bed. All of this you will find on this site.
---
Best Types of Mattresses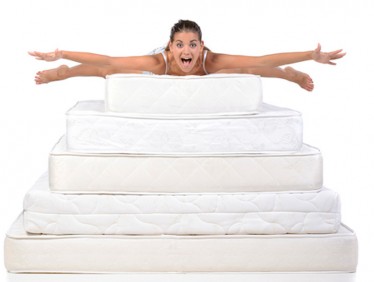 There is a lot of mattress types. Depending on one's requirements, it is possible to name quite a number of them, dozens, even. But we don't need that many of them.
Bladder Mattresses
Stuffed Mattresses
But, as you can probably guess, not every mattress type is quite as presented as others. For instance, you will not find a "stuffing" section as such, what you will find is the section for futons, many of which are stuffed with wool, or polyester, or some other materials.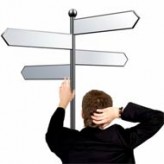 As for bladder mattresses, they are mainly presented with air mattresses and air bed (and, yes, there is a difference, but only superficial).
So what are the best mattresses for each category? Let's find out!
---
I name Sleep Master 12-Inch Pressure Relief Memory Foam Mattress and Platform Metal Bed Frame/Mattress Foundation as the best memory foam mattress.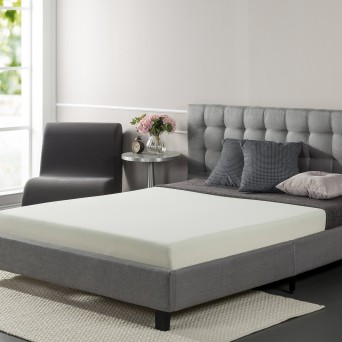 A fairly unorthodox mattress, but still the best one in its category. Still, it does cancel the fact it's not orthodox. The mattress is designed for sofa, rather than standard bedframe.
Just like with any other memory foam mattress, this one emits chemical odor, but, unlike with many others, the smell disappears almost instantly. No wonder about that, green tea extract and active charcoal are the perfect choice to neutralize the odor. In fact, the foam it is made of is known as BioFoam, and it is very advanced, made specifically to prevent unpleasant odors, as well as moisture condensation and such unpleasant things like mold.
The most important drawback of this mattress is that it has to be unpacked within 72 hours after the delivery. Otherwise, it might suffer irreparable damage to its structure. Not something you want. On the upside, the mattress is infused with gel to keep it cool, a perfect choice for those, who often suffer hot sleeping. If you're one of them, don't waste your time and order it on Amazon.com.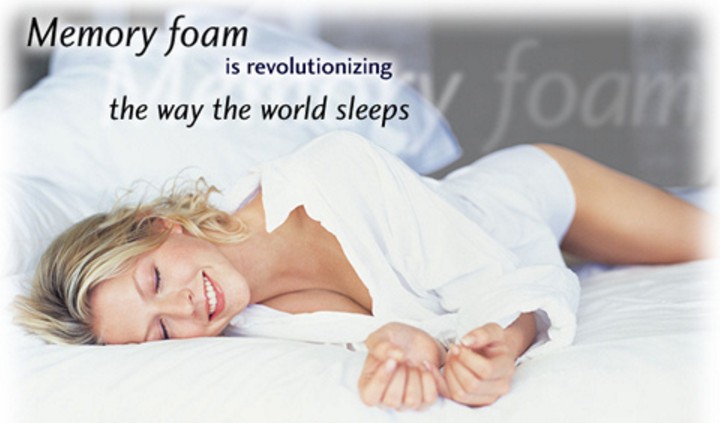 All in all, its pros and cons are as follows.
The mattress can be used for sleeping on the floor, it eliminates odor, the BioFoam keeps the mattress dry and fresh by means of absorbing moisture, and the gel helps with cool sleeping. The downside is it is not designed for a bed and has to be unpacked soon after delivery

That was the best memory foam mattress. But, as you can see and as I've already told, it's a bit unconventional. Perhaps, due to being so unconventional, that is not something that is of interest to you. If that really is so, I present you Fourth Best Foam Mattress.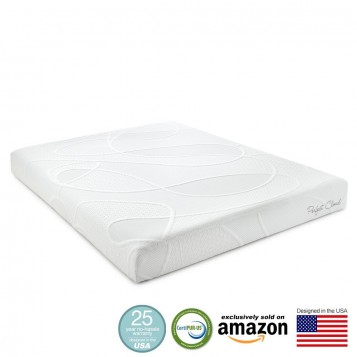 I'm not going to make it a habit. It's just that the best mattress is so unconventional.
Either way, the fourth best mattress (and the best conventional) is Perfect Cloud Supreme 8 Inch Memory Foam Mattress – Amazon Exclusive Model Featuring New Air Foam Technology – 25 Year Warranty
It is an expensive mattress, truth to be told, but not expensive enough to be counted as unaffordable.
The mattress is hard to move around due to its weight and size, but since this is a conventional mattress meant for a main bed, that's hardly an issue.
The support foam is unique and good for a mattress by itself, but, aside from it, there is also a 2.5 inches memory foam layer.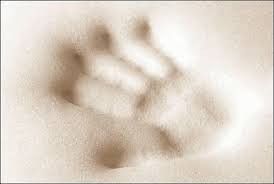 The mattress handles deformation very well, and, thanks to that, it is not necessary to unpack the mattress soon after the delivery, since it can handle one-two months vacuum-sealed. As long as there is no air in it, there won't be any permanent deformation. So if you expect you'll have to move out soon, you can order it on Amazon.com before you actually have to move.
To sum it all up, the mattress comes with a removable cover, it is highly comfortable, CertiPUR-US certified and made in America. But it is expensive and hard to move around.
---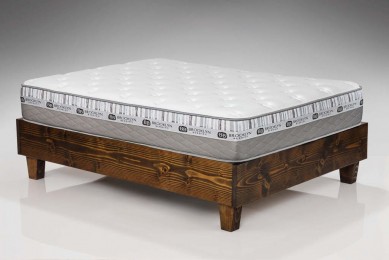 Let us make no mistake: latex mattresses are quite luxurious and expensive as a rule. You'd struggle to find a bad latex mattress, unless you stumble upon a cheap knock-off. But that doesn't really qualify for a latex mattress, does it?
Either way, great in general or not, there is still some gradation present. In my humble opinion, the best latex mattress is Brooklyn Bedding Latex Mattress.
It's not just the best, it is also very special mattress in its own right. As we know, there are two types of latex used for mattress production: Talalay and Dunlop. The Talalay latex is generally softer and more popular, while Dunlop latex is much less used in mattresses and is quite sturdier. But this mattress has both. The Dunlop Latex layer is between the core layer made of polyurethane foam and the comfort layer made of Talalay Latex.
The mattress is thick and comfortable, but it retains some heat. Not an issue generally, still might be uncomfortable for select few. If you're not one of them, make sure to read the reviews on Amazon.com and order it.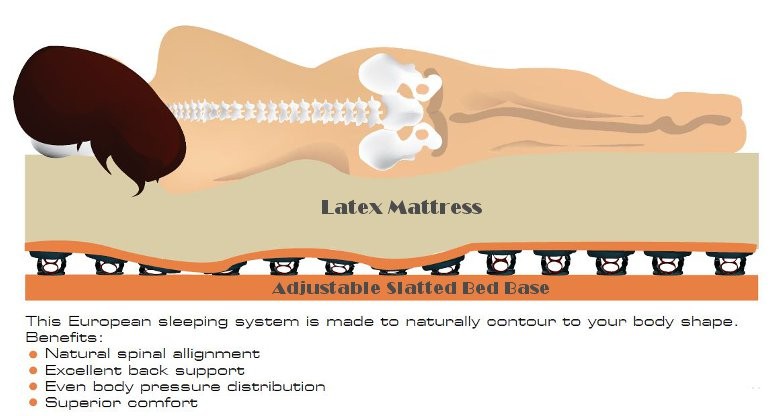 On the upside we have the fact it is made in the U.S.A., has two latex layers, with Dunlop latex as a transition layer, and is suitable for any sleeper. But it's heavy and prone to retain heat.
---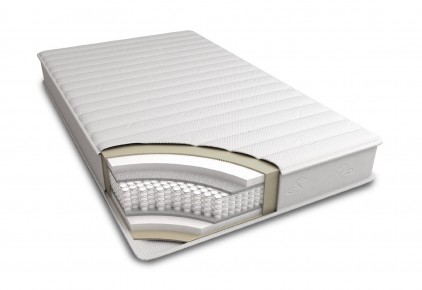 Innerspring mattresses are quite popular. They are also a very old invention. Naturally, there are all sort of them available. It was hard to choose the best one, but… here it is! I give you Signature Sleep Contour 8 Inch Twin Mattress.
A thin mattress. But still the best among them, due to a number of factors. Perhaps, 8 inches is not much, but it's quality that matters, and the mattress is very good. The springs are made of steel and, being hard, don't give in much, thus providing good support. Besides, while 8 inches might not be much, they are not too little either. The comfort foam makes it all the better.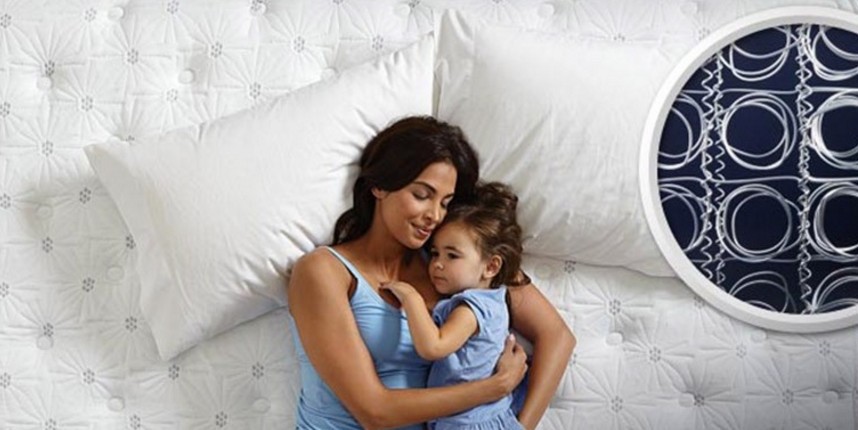 The mattress is bouncy, but motion transfer is not an issue, since it is designed to eliminate the possibility. Each coil is isolated. They are very uniform. And that might be a bit of a problem, because the coils at the edges are just as hard (or should I say "just as soft") as any other. So when you move closer to the edges, the pressure rises and they collapse.
But it is the best innerspring mattress. More than four thousand people have already bought it. Don't hesitate and buy your own mattress on Amazon.com.
Summing up, the mattress meets Federal Flammability Standard CFR1633, and provides perfect support. It is soft and bounce, but eliminates motion disturbance. It is also delivered to the door. On the other hand, it's heavy, unwieldy, and the edges easily collapse when someone move too close to them.
---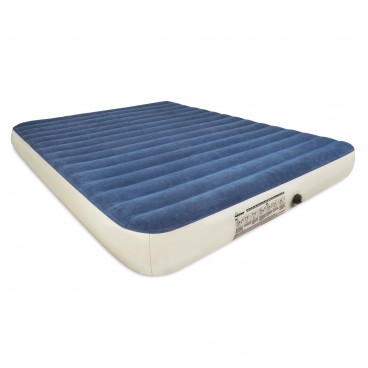 Why not best bladder mattress? Well, bladder mattresses include air mattresses and water mattresses. While they are similar, they are not nearly the same thing. Hence the difference.
Anyway, I believe, I have just the thing to present to you.
Behold SoundAsleep Dream Series Air Mattress with ComfortCoil Technology & Internal High Capacity Pump!
…
Well, that was awkward.
Anyway, it is the best indoor air mattress. It is not suitable for camping. Not. One. Bit.
But, while a very poor camping choice (it still can be used for that, but with numerous complications), it is the best choice for indoors. Comes in two sizes (Twin and Queen), but they are not available on Amazon as a single item. To see the Twin Size mattress, check out this link and this for the Queen Size.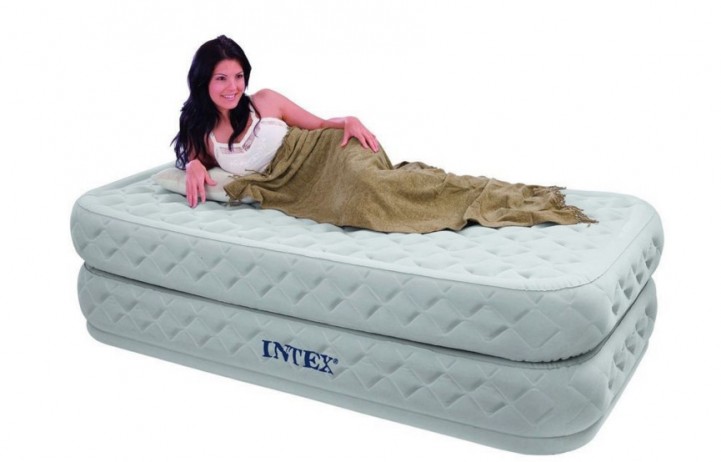 The mattress is very cheap and it has a built-in pump. The thing is, it can only be inflated with it. No pump, no inflation. Unless you happen to have access to an outlet when camping, you shouldn't bring this mattress along. But if you do, do note that it is puncture-resistant and has a Sure-Grip bottom.  You don't have to be afraid of random twigs poking through the mattress. Or pets' teeth and claws. Although I wouldn't recommend testing it.
The carry bag is rather big. It can fit both the mattress and some extras, like a pillow and sheets.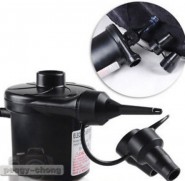 Summing the pros and cons up, the mattress is very, very cheap, comes in a very large bag–large enough to put some extras there—and has a built-in pump with an auto-deflate function. The mattress is suitable for long term handles up to 600 lbs and is puncture-resistant. In case it is punctured anyway, it comes with a patch kit. But no external pump can be used with it, and the built-in pump only runs on 110V A/C.
---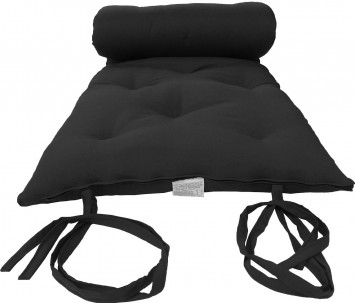 There aren't many stuffed mattresses out there. Oh, there are pillow tops, but are they mattresses? Not really.
However, while not many, there still are some stuffed mattresses. Namely, futons. They are not necessarily stuffed, it is quite possible for them to be made of foam, for instance. But the best futon is certainly stuffed.
I give you Brand New Queen Size Black Traditional Japanese Floor Futon Mattresses, Foldable Cushion Mats, Yoga, Meditation 60″ Wide X 80″ Long.
A stuffed mattress… well, futon, but there is little difference. The stuffing is mostly natural, cotton to be precise, but aside from that it is partially made of polyester and polyurethane foam.
The futon is supposed to be stored rolled rather than folded. And it comes with straps to tie it.
The futon is thick, and that's a good thing in my opinion, even though the thickness makes it harder to roll up. But doing so several times eventually makes it all easier. Due to being so thick, the mattress is fairly large, however, it is also very lightweight. It is good for using at home, but less so for travelling.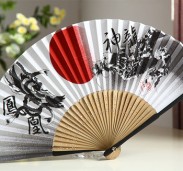 It is also a bit short, but you can put the pillow on the floor to remedy that. If that is okay to you, order it on Amazon.com right now.
To sum all its pros and cons up, the futon is made in America, meets fire standards and is very lightweight. But it is also a bit short and unwieldy.
---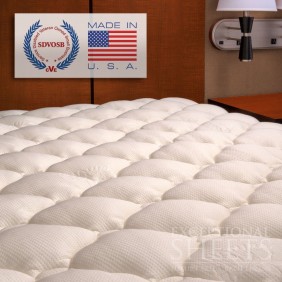 A mattress topper is an extra purchase. It's not something you have to buy at all costs. That really depends on what kind of mattress you have. It is quite possible that you don't need any. It is quitter possible that you need a plushy top. It is also quite possible that you need something firmer. Like a latex topper. But, if we're generalizing, then we can make a decision. And that's why I give you what is the best mattress topper in my humble opinion.
It is Extra Plush Bamboo Fitted Mattress Topper.
Made of plush, this topper comes in 8 sizes: Twin, Full, Queen, King, California King, Full XL, Olympic Queen, and Twin XL. In short, it can fit many standard mattresses.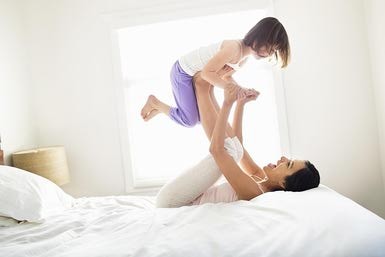 The cover is made of bamboo fabric, which is very silky and cool to the touch. The fabric helps to regulate temperature, and that is very good for those, who suffer hot sleeping. While actual silk would be better, the bamboo fabric is a very good replacement, and it is also very easy to clean. Make sure to order it on Amazon.com if you want an affordable plush cover.
However, the topper is not very thick, it's only an inch high, so, unless your mattress is soft, it is not a very good choice for side sleepers.
To sum up, the topper is very cheap, made in America, and very hypoallergenic. It also comes with a silky bamboo fabric cover cool and luxurious to the touch. But it is only an inch thick.
---
Best Rated Mattresses 2020
Here it is, folks! The list of best mattresses of year 2020.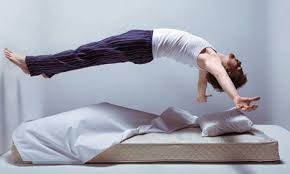 You won't find any air beds or unorthodox mattresses here. Today, we're reviewing only classic mattresses, only what you want to put on top of your bed. Not something you would take with you when camping, and not something only suitable as a guest bed either.
Signature Sleep's mattress takes the fifth place today, in this most important top list. The name has it all. It is thirteen inches thick. It is a spring mattress, made of pocketed coils. And it is a Signature Sleep mattress, which means quality, durability and comfort. The mattress comes in three sizes: Full, Queen, and King.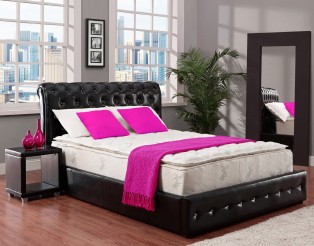 It is a very thick mattress, especially for an innerspring one.  It is very comfortable and good for people with back problems, as it is firm enough for that. And, while firm, the mattress is not hard. It actually has a pillow top as a cushion for more than six hundred coils. Of course, the pillow top means that the mattress is not to be flipped. Regrettably so, but it is to be expected. While not unusual for a cheap mattress to have equal sides, this one is both cheap and of good quality.
These are pocketed coils. Thanks to that, motion disturbance is no longer a problem. If you have a restless sleeping partner (and I mean it literally), you can forget about being startled awake in the middle of the night. Aside from then, the spring coils are silent. So don't hesitate and make an order on Amazon.com.
All in all, the mattress is cheap, thick, and noiseless and has a bamboo quilted cover and a pillow top. It is also a bit heavy, as expected from a spring mattress, and soft.
---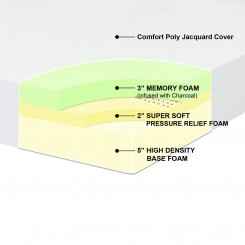 I give the fourth place to this three-layered memory foam mattress. The mattress comes in four sizes: Twin, Full, Queen, and King. The memory foam layer is not very thick, but the mattress also has a Super Soft Foam layer with pressure relief system. And then there is the core layer made of basic foam.
Forget about pressure points. Forget about restless sleep. Forget about numb hands. It's time to find out what sleeping on a cloud feels like.
It is a very soft mattress. Now, soft mattresses are not meant for people with back problems, so one shouldn't expect this mattress to remedy that kind of issues. But for those who have no back problems, it's a perfect choice.
Memory foam mattresses tend to have unpleasant odor. This one barely has any smell, which is a big advantage as far as memory foam mattresses go.
I should also mention that this mattress is rather heavy, so it would be better to move it where you need it before unpacking it. It would be rather unwieldy otherwise. But that is not a big issue, so make sure to check this mattress out on Amazon.com.
All in all, the mattress is soft, cheap and also nearly odorless, unlike so many other memory foam mattresses. It is also rather heavy due to being a high density mattress.
---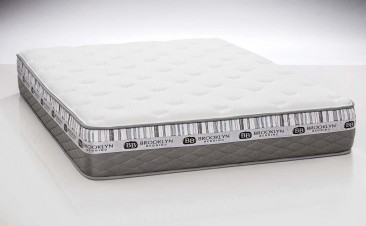 The third place goes to this latex mattress. As you might have noticed, it is already mentioned on this very page. Still, let me highlight the most important facts about it.
First of all, the mattress comes in three comfort levels. Whether you prefer soft, medium or hard surface, this latex mattress is likely to meet your expectations and requirements.
The mattress has two layers made of different types of latex. The top layer is made of softer Talalay Latex, the middle layer of firmer Dunlop Latex. Also, there is the core layer, made of regular foam. The total height of all three layers is ten inches.
The mattress is suitable for any kind of sleeper. Stomach sleepers, back sleepers, side sleepers, they all will find this mattress comfortable for them. Of course, the mattress is rather heavy, but that is to be expected. Make sure to read the reviews on Amazon.com and order it.
---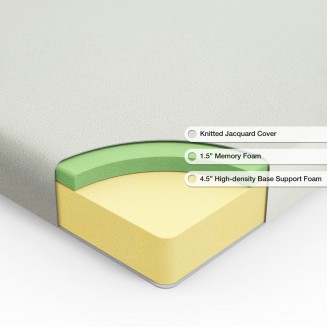 The second place goes to a memory foam mattress from Zinus. This two-layered mattress is six inches thick and comes in seven sizes: Twin, Twin XL, Full, Short Queen, Queen, King, and California King.
While not one of the cheapest mattresses, it is also not unreasonably expensive. The mattress would not cost you an arm and a leg, of that you can be sure. It's a good way to spend your money.
The mattress is fast to inflate. But be aware that the mattress is to be unpacked within 72 hours. If it stays packed for longer than that, it can be deformed.
This is a high density mattress. As you might know, high density memory foam is very firm, but it reacts to heat and body pressure, giving in as you lie on top it. Eventually, you literally melt into it. Every limb perfectly supported, every pressure point relieved, you would feel like sleeping in a cloud. No disturbance, no discomfort, no tingles.
All in all, the mattress is cheap, easy to set up, and comfortable on any surface. It also inflates really fast. The memory foam layer is a bit thin, but there is a regular foam layer under it.
Hurry up and buy this mattress on Amazon.com.
---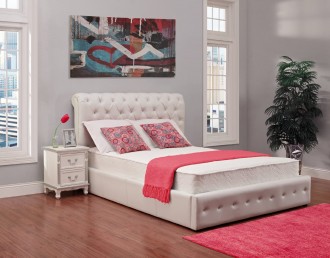 And, we have a winner!
The first place goes to this fine innerspring mattress. It rightfully belongs to it. You will notice that this mattress is often mentioned in quite a number of top lists. It is also mentioned on this page.
Just like we've done with the latex mattress, let me highlight its most important features.
The eight inches is a sufficient number if we're talking about spring mattresses, and we are. The mattress provides very good support for vertebrae and is perfect for back-sleepers and side-sleepers. It also has a comfort foam layer.
The mattress eliminates motion disturbance, since the coils are pocketed individually. It is, however, bouncy. The edges are not any sturdier than the middle of the mattress, so they are likely to collapse when pressure is applied to them. A very typical quality for a pocketed coil mattress.
If you order this mattress on Amazon.com, you will find it is delivered to the door.
---
What Is the Best Mattress?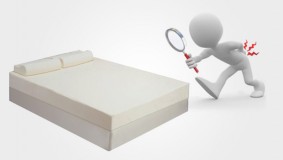 Pointers for Choosing Mattress
What should we pay attention to when choosing a mattress? Or a mattress topper.
First of all, the universal rule works here too. What universal rule? Why, "if it ain't broke, don't fix it" of course.
I don't mean you shouldn't get an old mattress to replace your old one. I mean, if an innerspring mattress works for you and you're are not the type to try out new ones for the sake of experiment, maybe you should replace your old mattress with a new innerspring one, rather than a latex or memory foam mattress. If springs work for you, why change that? So don't.
But, not always a specific type of mattress works. It is quite possible that you need a change. And that's where all the other rules come into the picture.
The factors you have to take into account are as follows:
Sleeper's health conditions
Sleeper's age
Sleeper's weight
Sleeper's height
Number of sleepers expected
Base surface expected
Sleeping environment expected
Usage frequency expected
Facilities available
What does that mean?
Well, the health conditions, for one, I mean primarily back related issues. Depending on how you sleep (back, side, and stomach) and what kind of conditions you have, you might want either firm, or medium, or soft mattress. For instance, side-sleepers need a firm sleeping surface, but one that would relieve their pressure points, giving in under them yet not bending.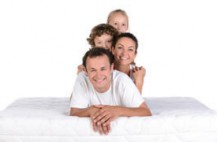 Age has nothing to do with the size. That would be height and number of sleepers. No, age is important for the firmness of the mattress. For instance, infants need very firm mattresses. It is simply not safe for them to sleep on. You do not want a soft sleeping surface for your infant.
Weight means a lot. There is so much pressure a mattress can handle. A heavy person needs a thick mattress. Or a dense one, if we're talking foam or latex, although thickness helps too.
The height of the sleeper of their number, if there are two or more, should be self-explanatory. It's how you decide what size you need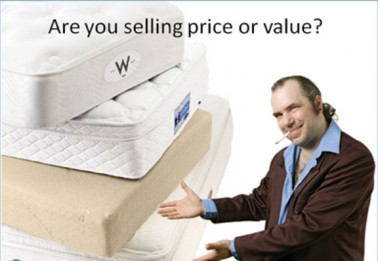 Base surface is a simple thing. It's where you're going to put your mattress on. Would that be a bedframe? Floor? Naked ground? Another mattress? As a rule, people put mattresses on top of bed frames, but variations are possible.
Sleeping environment means temperature, humidity and so on. Some materials don't react well to humid atmosphere. As for temperature, an air mattress's firmness might depend on it, among other things.
Usage frequency should be self-explanatory as well. Are you going to use the mattress as your main bed? Would that be a guest bed?  Would that be a mattress for camping?
As for facilities… Well, air beds often require you to have an outlet nearby. A water bed is to be filled with water, but if don't have a tap, setting it up would be troublesome.