Microfiber
Microfiber is a unique fabric. First of all, it is always made from a synthetic material, typically nylon or polyester. That by itself is not peculiar. However, that does not mean anything.  After all, a microfiber is finer than a fiber of silk. And that's not even the best part.
Microfiber is a very lightweight thanks to that, and, since it's made from synthetic materials, it is resistant to wrinkles, as well as water and the wind. At the same time, it's breathable, so there's that.
Microfiber yarns can be easily blended, and not just with cotton but also with silk and wool.
Microfiber sheets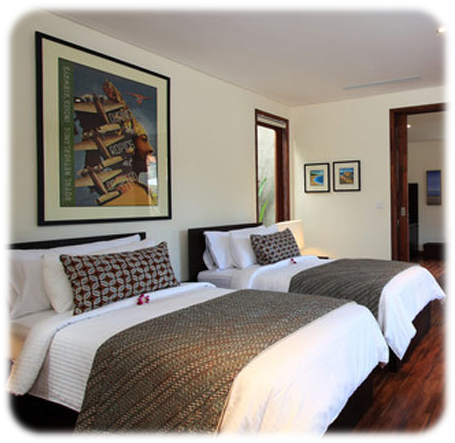 Microfiber is even finer than the best silk sheets. That doesn't make a better choice automatically, but it does make it a more attractive choice. How? Well, a thinner material allows for higher thread count. And thread count is rather important when it comes to bed sheets. Thanks to that, they might even be softer and feel silkier than cotton sheets.
Microfiber sheets do not pill much unless they are blends of cotton or another natural material. That makes them ideal for long-term use.
How to Choose Microfiber Sheets
The first thing you should do is to find out if microfiber feels right for you at all.  It's different from other fabrics. If you sweat a lot, perhaps, this textile is not suitable for you at all. While breathable, microfiber is not comparable to other breathable materials.
Microfiber sheets are also very cheap in general, so if you want something of relatively high quality, I recommend to pay attention to the price. If it's low, the sheet is probably not so different from most other sheets of this type.
How to Wash Microfiber Sheets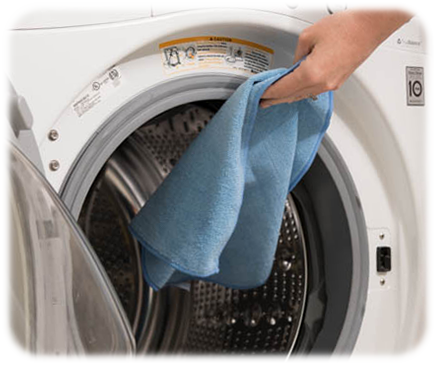 It's no big deal, really. Due to how durable microfiber is, and how hard it is to stain, washing microfiber sheets becomes less of a chore. You can just wash them in cold water. Don't worry about shrinkage, that's what cotton does. Microfiber sheets do not shrink.
After washing, you can tumble-dry the sheet but make sure not to overdo it. While microfiber is resistant to wrinkles, it does not mean it will not wrinkle if you do everything you can to wrinkle it.
Top 5 Microfiber Sheets
Twenty color schemes and five sizes, that's how many options you get to choose from if you set your eyes on this sheet set. And it's cheap, too, like most microfiber sheet, although more expensive than some.
The set is standard. As usual, it a couple of sheets and a pair of pillowcases. The fitted sheet fits mattresses up to sixteen inches in height.
As many microfiber sheets, these are hypoallergenic and resistant to dust mites.
Although not a set luxury sheets in common sense, the HC Collection can easily compare to the best of them. The thread count is 1800, which is beyond what even the best manufacturers can offer. For such fabrics as cotton, wool, or even silk, a thread count of 900 is more than enough to consider them luxury. Now, imagine how a sheet with twice that number would feel. It's silkier than the finest silk you can find, and it's cheaper than even some polyester non-microfiber sheets.
Who's to say that a microfiber sheet cannot be high-end? This set is one of the examples, right here. The sheets don't fade, they don't wrinkle, they don't irritate your skin, and they make a perfect purchase.
Pros: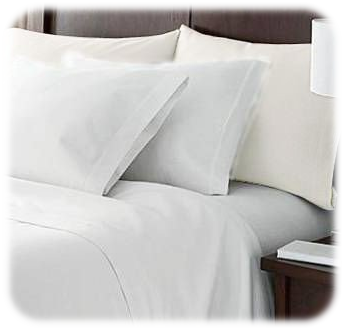 Ultra high thread count: 1800
Hypoallergenic
Wrinkle resistant
Dust-mite resistant
Fade resistant
Fits mattresses up to 16"
Low price
Cons:
---
Are thirty-six color schemes enough to satisfy even the pickiest customers? Are six sizes? Perhaps not, but not when it comes to a set of microfiber sheets.
In principle, this set is not very different from most other microfiber sheets, or other sheet sets for that mattress. For a relatively modest sum of money, you get four items, one of which is a deep pocket sheet that fits mattresses up to 16 inches. The thread count is rather unorthodox, at least, when compared to sheets made from materials that are more traditional. However, for a microfiber sheet, a thread count of 1800 is nothing outside the realm of possibility.
As expected from microfiber sheets, they are wrinkle-resistant, do not fade fast, do not pill or shrink after washing, and neither do they stain easily. A perfect purchase for many, especially since this set is not expensive at all.
The fiber of this sheet set is very durable, thanks to which the sheets and pillowcases will last for at least several years. Just make sure to care for them properly, and there you go!
Pros: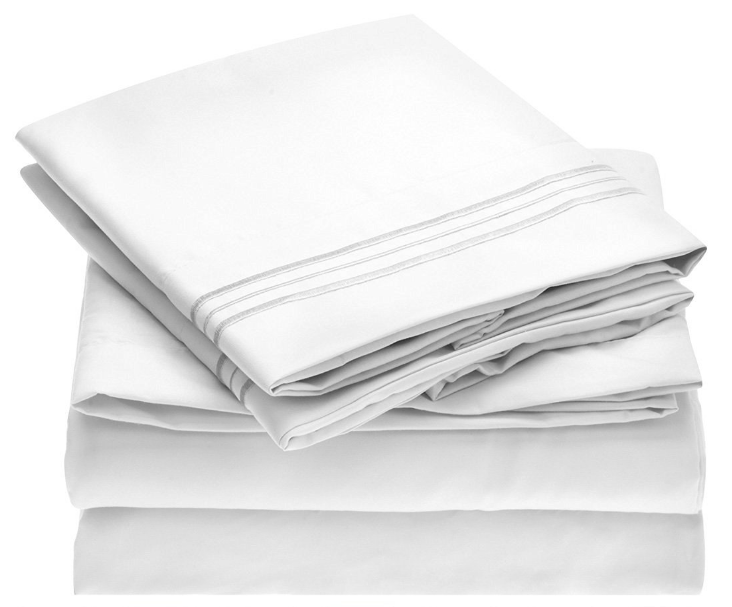 Ultra high thread count: 1800
Hypoallergenic
Wrinkle resistant
Dust-mite resistant
Fade resistant
Fits mattresses up to 16"
Low price
Soft
Durable
Cons:
---
With such a name, the manufacturer is simply obliged to have a good rep with Amazon, and that speaks for the quality of their products by itself. Of course, that's not enough. And with the color scheme selection of ten and only six sizes, some might say this set is inferior to other microfiber sheet sets. Not only that, the deep pocket sheet is only twelve inches in height. That's four inches less than what a "standard" sheet set can offer, sixteen inches.
How does it make up for it, then? While it's wrinkle-resistant, does not fade, shrink or pill, on top of being hypoallergenic, those qualities are not unique to this particular set. Most microfiber sheets share them anyways.
What does make it unique is that the fitted sheet has elastic on all sides, and can be used with mattresses up to 16". In fact, the thicker the mattress, the better the grip. The price, of course, should not be disregarded either. While not a deciding factor for many, it is still very important.
Pros: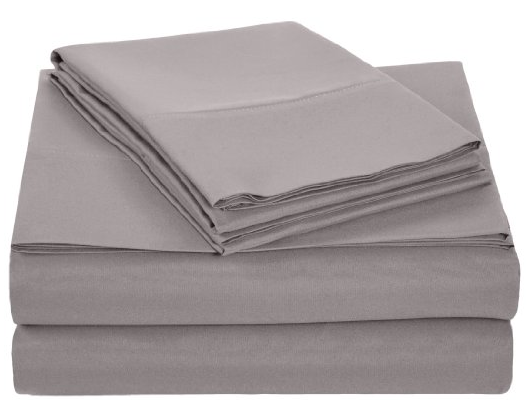 Ultra high thread count: 1800
Hypoallergenic
Wrinkle resistant
Dust-mite resistant
Fade resistant
Fits mattresses up to 16"
Low price
Elastic on all sides
Durable
Cons:
---
What's better than a 4-piece set? Why, a 6-piece set, of course. Add to that seventeen color schemes and five sizes, and you get yourself a very good deal. So, what does this set include? A flat sheet, a deep-pocket sheet and four pillowcases. Unless you get the Twin Size, in that case, it's going to be only a couple of them.
Two extra pillowcases are no big deal, at least, not by themselves. Luckily, this set can offer more than that. Let's focus our attention on the deep pocket sheet for a moment. What mattresses can it fit? If you believe it's suitable for mattresses up to 16", well, I'm sorry to disappoint you, but it's actually 19". Just think about it.
And the sheets have all the other properties of a microfiber sheet. That means they do not wrinkle, shrink, or fade. They do pill somewhat, but they are resistant to dust mites as well, which makes them especially hypoallergenic.
Pros: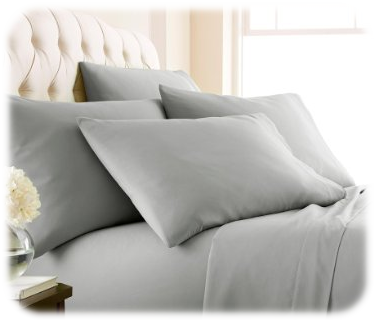 110 GSM
Hypoallergenic
Wrinkle resistant
Dust-mite resistant
Fade resistant
Fits mattresses up to 19"
Low price
6-piece set
Soft
Cons:
---
Twenty-seven color schemes and eight varieties are definitely enough when all that stops you from purchasing something is a lack of choice. With this set, the choice will not be a problem at all.
Does it have any unique features? Well, that depends. From my point of view, it certainly does, mostly because it is very cheap, even compared to other microfiber sheets. And let us not forget this is a set rather than a single sheet.
Thanks to that, this set will make an excellent gift for just about anyone, including even children, though I would abstain from making bedclothes a Christmas present. Children rarely appreciate stuff like that, at least as a gift.
The microfiber is double brushed, which ensures comfort and softness you can't find elsewhere. And, thanks to the fact it is made from microfiber, the sheet do not pill as much as flannel sheets do. You can forget about lint.
These soft silky sheets are perfect when you don't want to spend too much money but, at the same time, would like to sleep like a king.
Pros: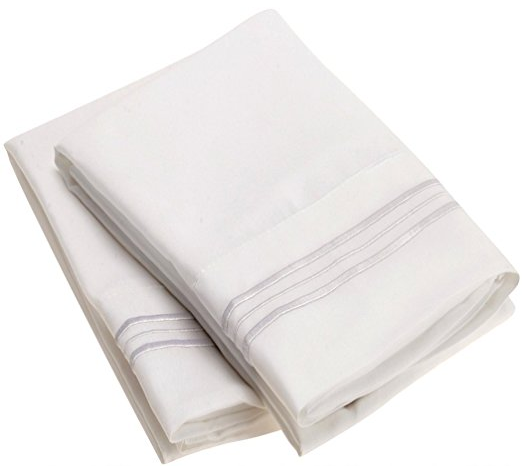 Ultra high thread count: 1800
Hypoallergenic
Wrinkle resistant
Dust-mite resistant
Fade resistant
Low price
Soft
Durable
Cons:
---
Bottom Line
Microfiber sheets are the best budget choice, in any circumstances. The only exception is an aversion to microfiber or synthetics in general. Which many people do, so there's that. Nevertheless, microfiber sheets remain some of the best, and for a good reason. Or, should I say, several reasons.
Reason one: they are durable. Reason two: they do not wrinkle or pill or fade or shrink. Reason three: they are cheap. When you combine all that, the fact they are made from artificial materials becomes insignificant in comparison.