Is there a need to make another article on mattress toppers?
I've already done reviews on mattress pads and toppers. Why start another? Well, there is a reason for that. There is a multitude of very good mattress pads. Not all of them have any cooling effect. Some do but not all. And temperature is very important for many people. Too important to ignore it in favor of some other factors. Hence this article. Don't you want to know about the best cooling matress pads?

How different is a mattress topper with cooling effect from a typical topper?
Most of the time, there is little difference other than the cooling effect, which is usually achieved by using gel. But those are passive cooling systems. Other than them, there also are active cooling systems, which usually utilize fans. Those are really different.
For starters, they require electricity to run. And since their most essential component is a motor, there is a noise issue to take into account. It's quite possible that a cooling topper is indeed very good. But would it do you much good if you can't fall asleep while it's rocking?
How many types of cooling pads are there?
I personally believe there are three types of cooling toppers:
Passive
Semi-passive
Active
I think, it is obvious. At least, passive and active toppers are self-explanatory. A passive cooling mattress topper is your typical gel-infused topper. It works due to being a heat tank of sorts. As long as it doesn't retain heat but transfer it to the air in the room, you should be alright.
Active mattress toppers are generally constructed with fans. I was talking about them earlier in the article. As far as the cooling effect is concerned, they are unbeatable. But they do have their own issues, specific only to them.
And then there are semi-passive mattress toppers.
Again, their main feature is that they are essentially heat-tanks. But unlike simply passive toppers they are not meant for primarily exchanging heat with air. No, they are meant to be frozen first. That's how it works: you put it into a fridge, the topper loses whatever heat it have had and it's ready to use.
These mattress toppers are just as good as active ones, they don't have their typical issues, however, they simply cannot work indefinitely.
Can cooling toppers be used for heating?
Some can. First of all, semi-passive mattress pad can be heated just as easily as can they be cooled. Really good ones can even be microwaved, so it doesn't take long too long. Secondly, some active cooling system might heat the air up, thus turning into heating systems. However, only a few of them can. They have to be designed that way.
Top 5 Best Cooling Mattress Pads
Let me open today's top five list with this active cooling pad. The first thing I should mention is that it comes in nine sizes: Twin, Twin XL, California King, Dual Queen, Full, King, Queen, Single (Half Queen), and Split California King.
It fits the majority of most used sizes. But even if it doesn't fit yours, that's still no problem. The topper is flat. Unlike toppers with fitted corners, it will be suitable for any mattress larger than it. Of course, there's the inherent downside of a flat topper, it might slip all too easily.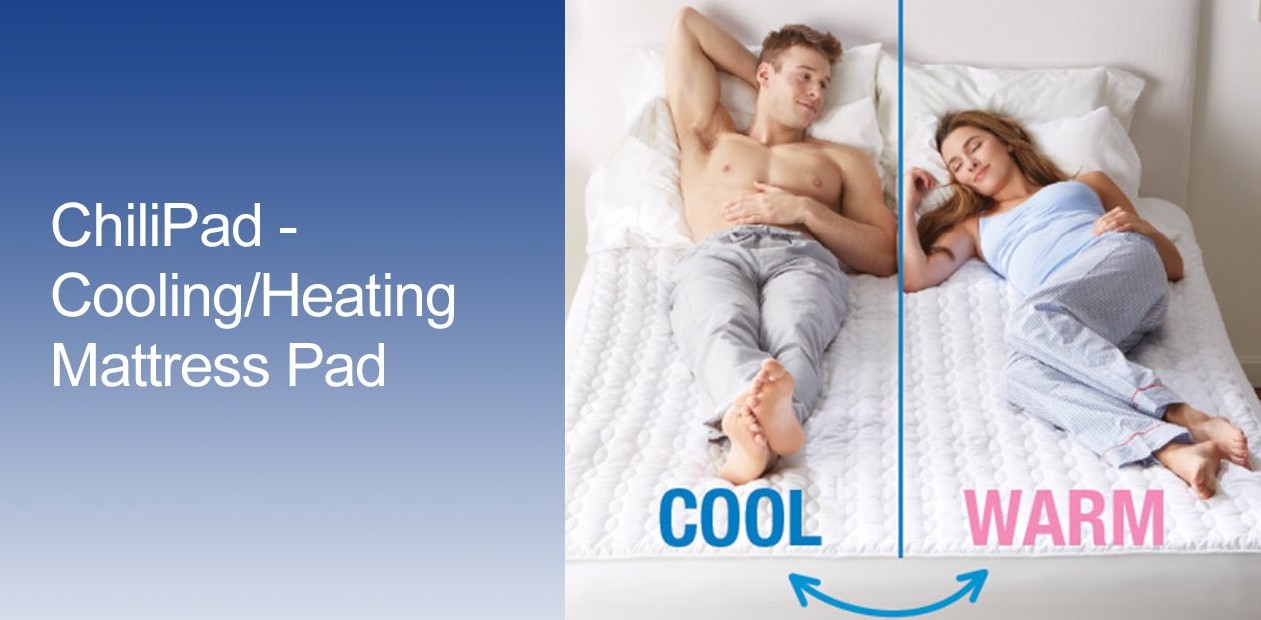 By the way, if you want to get this cooling topper just for yourself, consider buying the Twin Size. You'll hardly need a larger topper yourself, and it doesn't have to cover all of the mattresses. You can order it on Amazon.com right now.
This mattress isn't only good for cooling. It is also suitable for heating. It is a perfect purchase if you want a stable temperature, regardless of how it is to be achieved, as long as it's between 46°F and 118°F.
This topper functions by means of heating (or cooling) water. While this process is not instantaneous, the topper retains its temperature some time after it was turned off. And you might want to turn it off before going to sleep since the fan is a bit loud.
Pros: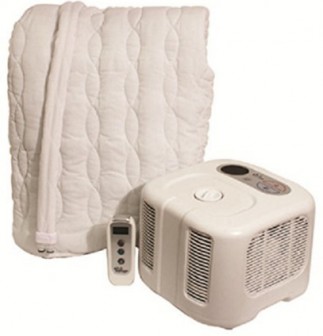 Energy-efficient
Can be used for heating
Thermostatic
Wireless control available
Cons:
---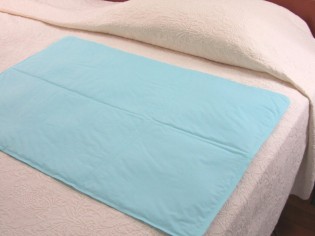 This pad isn't too large. As you can see, it's only fit for a child's mattress. That's true, but it has its uses. It perfectly fits pillows. And it's a good idea, too. I'm not sure about you, but me, I can't fall asleep when my pillow's too warm (don't really care about the mattress's temperature, unless it's way too hot). And of course, it's good to cool a child's bed.
This topper's cooling effect is primarily passive, although it can be used semi-passively. You can put it in your fridge or your microwave. Thanks to that, not only can this mattress topper be used to regulate your temperature, it is also capable of replacing heat and ice packs. It's especially good if you need to warm your lumbar area. It is also good when you need to warm any pulled muscle.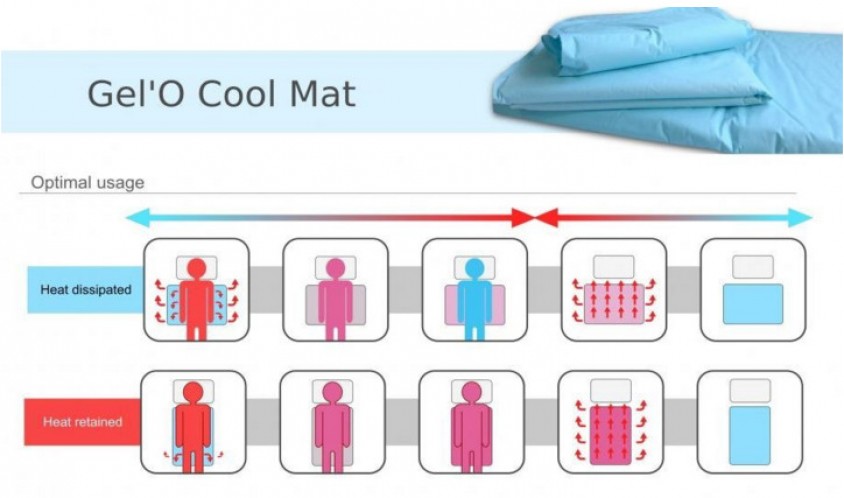 The topper, however, only works properly for so long. It absorbs the heat too fast and heats up gradually until it's no longer comfortably cool. It's still enough to fall asleep, but, depending on how exactly your experiences with overheating are, you might wake up in the middle of the night because you feel too hot.
It is, however, a very budget purchase. If you need a cheap topper to help you cool your pillow or your child's mattress, don't hesitate and order the Gel'O Mat on Amazon.com.
Pros: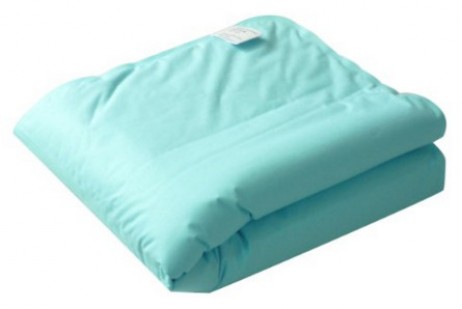 Low price
Child bed size
Suitable for cooling a pillow
Suitable for pets
Can be heated or cooled for desired effect
Leak-safe
Cons:
Absorbs the heat too fast
Cannot cool an adult's entire mattress
---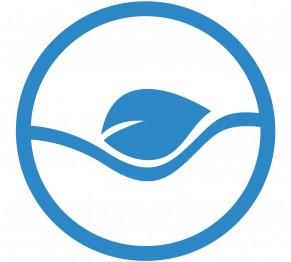 Comes in two sizes: Queen and King. This memory foam topper is most certainly passive. Perhaps, it is possible to stuff it into a fridge or a microwave, but I personally wouldn't do that if I were you. Let's just say it wasn't designed for it and leave it at that.
The truth is, this is your typical memory foam topper, only it's really good for drenching the heat away. Of course, typically memory foam retains and reflects the heat back at the sleeper, however, since it infused with gel it actually does quite the opposite.
The topper does get warm, but unlike many memory foam toppers, it is not just a glorified heat sink. The memory foam actually exchanges heat with the air in the room. It is possible because of an advanced passive ventilation system. The topper still gets warmer, however, it doesn't become as warm as many memory foam mattresses and toppers. Its temperature is comparable to a typical innerspring mattress.
Of course, the temperature is not the only thing the topper can help you with. Just like many memory foam mattresses, this topper is capable of reducing pressure points and conforming to your body's outlines. Of course, it simply isn't as thick as a mattress, but it's not a problem After all, isn't it used with a mattress?
The luxurious bamboo cover is also capable of heat-wicking by itself. In general, it's a perfect mattress topper if what you want is comfortable sleeping without overheating.
Don't waste your time and buy this topper on Amazon.com right now!
Pros: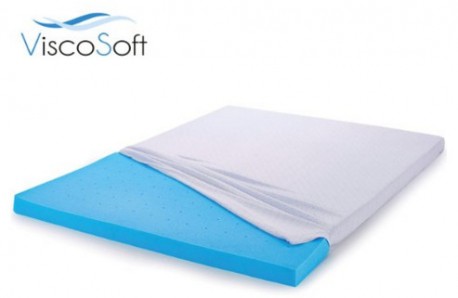 Offers support and comfort
Reduces pressure points
Bamboo cover for extra luxury
Passively cools off
Cons:
---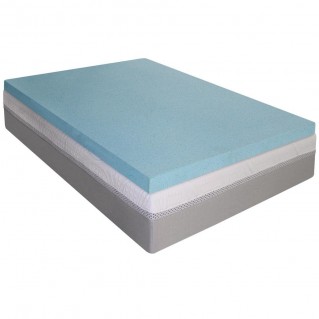 This mattress topper comes in four sizes: Twin, Full, Queen, and King. It is very like the previous one. Well, at least in the sense it does not only help you to keep you the comfortable temperature but also reduces pressure points and give you proper support.
The topper conforms to the body and cradles it, clinging to the skin tightly. Yet, since it's made of gel-infused memory foam, it helps you to sleep cool.
The topper is not too thick, an inch thinner compared to the previous topper. Yet, it means it easily works with fitted sheets, which is certainly a boon in my opinion.
The foam is CertiPUR-US certified. Be advised, though, even if this foam is safe and certified, you have to open the topper within 72 hours after it has been sent to you. It has a strong odor. I recommend airing the topper for at least two days.
Aside from the gel, the memory foam also has some active charcoal. Naturally, it's the first thing you want to have to get rid of all unpleasant or simply undesirable smells, and that includes the memory foam smell too. That's how it goes away so quickly.
If you tend to sleep very hot, it might feel like a heat tank to you. This cannot be helped, after all, that's how passive cooling toppers work. Other than that, it is a very good and inexpensive mattress topper. Feel free to order it on Amazon.com whenever you want.
Pros: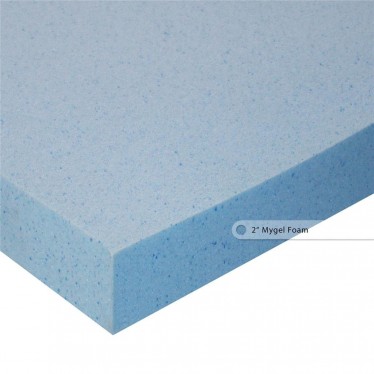 Offers support and comfort
Reduces pressure points
Passively cools off
Charcoal infused to get rid of smells
CertiPUR-US certified
Cons:
---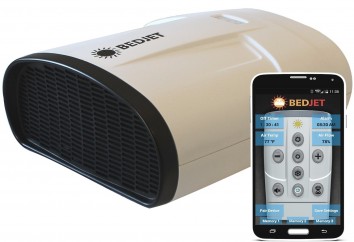 This is an active mattress topper. It mainly has two varieties: BedJet V1 – Dual Temp. Zone King Size and BedJet V1 – Single Temp. Zone Any Size Bed. It doesn't utilize water or any other fluid as a heat carrier. While the topper does not help you to keep cool when it's shut off, it begins to work immediately, as long as you turn it on. And I don't see any reason for you to turn it off. After all, the fan is whisper-quiet and wouldn't hinder your sleep.
What's really revolutionary about this mattress topper is that the fan that cools it off can be controlled by the Bluetooth app for iOS and Android. The controls are very extensive and quite sophisticated. However, the same cannot be said about the remote. It is very primitive. Apparently, the designers simply expect everyone to use the app. That's kind of inconsiderate. After all, what if the app can't run on the buyer's phone? What if the phone doesn't have too much memory available? Let's hope they fix that eventually. As far the topper itself and the fan go, the product is very well designed.
By the way, it's not only good to keep you cool. It is also very capable of keeping you warm if you need it. It takes seconds only. So if you'd rather sleep hot, this is still exactly what you want. And if you want to sleep cool, this works too. Unless you prefer a very cold sleeping surface. After all, this mattress pad cannot replace an air conditioner. If the air in the room is warm to begin with, the cooling effect will be tremendously reduced.
Be advised, the lights on the fan unit are very bright. I really recommend covering them with something if lights in the night bother you. Anyway, don't hesitate. Too many people want to buy this beauty. Make sure to make your order on Amazon.com as soon as possible.
Pros: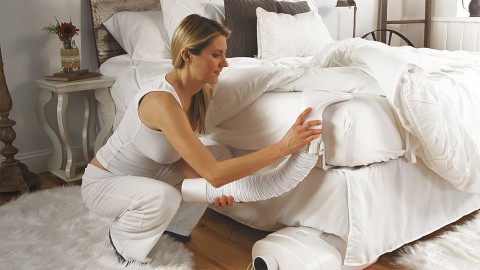 Energy-efficient
Can be used for heating
Wireless remote control available
Whisper-quiet
Advanced app control
Well-constructed
Auto shut-off
Wake up timer
Thermostatic
Cons:
Price
Too primitive remote
Bright lights
---
Bottom line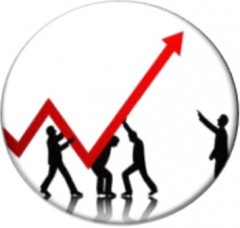 The most important thing about cooling mattress pad is that they are not air conditioners. They can make your body cooler, they can draw heat away from your skin but only as long as they itself is cool enough. If not… Most cooling pads won't help you even then. And yet, there are some that will. Heat sinks will prove beneficial if you put them into your fridge first.
If you want your topper to have both the cooling effect and the heating effect it's best to get an "active" topper. It makes perfect sense, after all, heating is easier to achieve than cooling.