There might be dozens of reasons to buy a luxury mattress. But how is it different from a regular one? The first and most obvious reason is the price. Luxury mattresses are expensive. But there's more to them. The reason luxury mattresses are so expensive is that they either require more expensive materials, or, more commonly, much more work. The most expensive mattresses are handcrafted. Part of the reason luxury mattress reviews are somewhat hard to make accurately.
That shows. Either in how the mattress feels and performs, or literally. You can always either see the luxury, or feel it, or both. And that should make a good reason to want to buy one. Only the best latex mattresses, or memory foam mattresses or even innerspring mattresses can be considered luxury.
Top 3 Best Luxury Mattress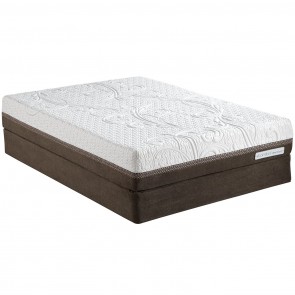 Today's list will be a bit short. That's only natural, after all, if you want to get yourself the best luxurious mattress, this selection should suffice. If it doesn't, you probably have other needs for the mattress to meet.
Since the Epic mattress is a luxury mattress, it stands to reason it is fairly expensive. For a very good reason, too. The mattress comes without a box spring, but the four exclusive technologies are more than enough to justify the price. The Epic is a memory foam mattress, with two memory foam layers, both of which are made with two of the four technologies.
What are those technologies? The first one if the Thermo°Cool yarn fabric cover. It is made with TENCEL® fibers. Thanks to that, the cover helps to regulate your temperature and prevents moisture from ruining your nights. It should also be noted that Thermo°Cool is a very soft material. The next layer is the EverCool Gfx Memory Foam. It's not that different from many other types of memory foam, it has all the features normal a standard memory foam has. Just like the name suggests, it is also capable of keeping you cool. However, this is not your typical gel-infused memory foam. What it is infused with is heat-conducting graphene material. Then there are two layers of CoolAction Energy Foam, one of which is also memory foam. It, too, helps to keep the bed cooler, drawing the heat away.
The fourth exclusive technology is Comfortlast Foam Core. It is used to provide an even better support, especially the edge support.
The mattress is very comfortable, as you can guess, and is capable of providing perfect pressure relief and back support. There are several firmness levels available.
If you would like to purchase this luxury mattress, you can follow this link and order it on Amazon.com right now.
Pros: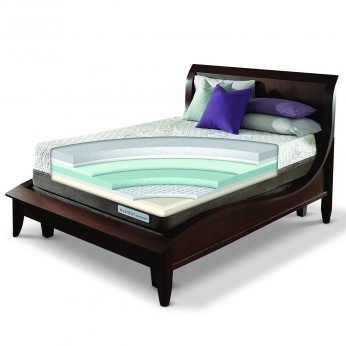 Cool sleeping
Pressure relief
Back support
Edge support
Extended 120 nights trial period
25 years warranty
Cons:
---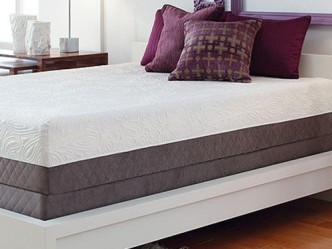 Sealy is one of the best brands there are. Naturally, a product made by them is one the best as well.
Just like with the previous mattress, this one is also quite expensive. As expected of a luxury mattress.
The mattress is a fine representation of the Posturepedic product line. Many mattresses from Sealy are hybrid mattresses. This one is not. It's a memory foam mattress. Most memory foam mattresses provide pressure relief and back support (without those two features, there's no point in calling a mattress "memory foam"). Some also guarantee cool sleeping, generally gel-infused ones. The Optimum Inspiration mattress has all those features, but also can offer motion transfer elimination, not unlike pocketed coils mattresses.
Of course, the mattress is not limited to a single layer of OptiCore memory foam. The other layer, made of OptiCool layer, is used to draw the heat away from the mattress. The mattress is rather good in that department. You can forget about heat traps. The OptiCool memory foam is exactly 12 times more effective than most other types of memory foam. But even that is not what makes the mattress unique. Not only does it prevent you from overheating, it also releases the trapped heat when you feel cold.
Just like with some of the Sealy mattresses, the edges are reinforced. That's rather convenient for those who tend to roll off the bed.
This mattress is available on Amazon.com, and you can order it right now if you follow this link.
Pros: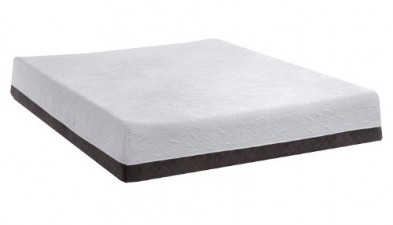 Made in the U.S.A.
Cool sleeping
No freezing
Edge support
Motion transfer reduction
Cons:
---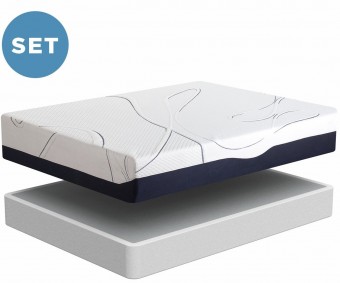 And here is the luxury mattress number one! Unlike the other two mattresses, this one comes with a box spring.
As far as the price goes, this Night Therapy mattress is not the cheapest one around, but the sizes other than the California King, while not cheap, are not expensive either.
Be it as it may, you will love this mattress. It's cool to sleep on thanks to the 2.5-inch layer of MyGel memory foam, and it also provides perfect pressure relief as well as back support thanks to the same MyGel layer and two others, a 1.5-inch memory foam and a 3-inch Pressure Relief Foam. And let's not forget about the bottom layer 6 inches thick made of high-density foam.
Sounds familiar, doesn't it? There's a lot of mattresses like that. So how come this one is a luxury mattress? The answer is simple. The memory foam this mattress is constructed with is made with green tea, charcoal and plant oil. Thanks to that, your mattress will always be fresh.
As usual, this mattress is rather easy to buy. Al you have to do is order it on Amazon.com and it will be shipped to you within days. Make sure to unpack it soon after the shipment.
Pros:
CertiPUR-US certified
Pressure relief
Comfort
Back support
Ever fresh
Cool to sleep on
Cons:
---
Bottom line
A luxury mattress is supposed to be expensive. Of course, hardly anyone would refuse a cheaper one, provided it has all the features of a "normal" luxury mattress. But as a rule, a luxury mattress will be expensive. There's no way around that.
So how do you choose one that is best for you? It's rather easy. Money may be a good indicator, but it is not everything there is to consider. First of all, you have to understand why the price is high. If you have the answer and it's alright with you, go ahead and purchase it.
If that's what you choose.