What is the best mattress brand?
I bet you have at least once thought about that. And that's completely understandable. But here's one thing to consider: some of the brands are simply not designed to meet some of the needs you may have. Not just that, some of them simply do not produce the same kind of mattresses as their so-called competitors.
So, how do we define best brands?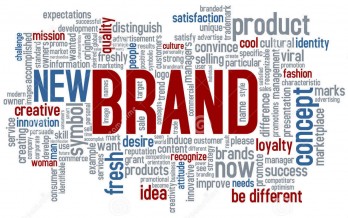 There's literally a multitude of the methods we can possibly consider. Well, I suppose, first of all, it's how we compare the brands.
Am I overcomplicating things? Perhaps I do. But hear me out first.
Something will be lost during the comparison. It's the same as with map projections; if you know what I'm talking about. They can preserve either area, distances or shape, or two of those parameters, but not all three… Well, unless we're talking about a globe, which is a three-dimensional object.
So how do compare them? We can do that by mattress types, by brands proper, and by the best mattresses each brand has to offer.
We should also take into account things where a brand simply is not capable of competing against others. They simply don't do that.
And then there are things prevalent to brands rather than their products. Those would be the warranty, quality, consistency, and price.
Best brand by types
This one is a bit tricky. Choosing the best memory foam mattress, or the best latex mattress, or the best whatever mattress seems simple. Well, because it is simple. Relatively, at any point. But here's a catch. A brand is not the same as a mattress. They may specialize in something but the may just as well not. They may specialize in one type of mattresses and still produce hybrid ones, thus overlapping with others. That's rather hard to differentiate.
The only type of mattresses where a clear distinction line can be drawn is the air mattresses. The brands producing them usually have nothing to do with more conventional mattresses. And vice versa.
So should I make things this way?
Maybe, maybe not. The thing is, I've already done a lot of reviews based specifically on the type of mattress. Every single time, I made a top list and chose the number one mattress.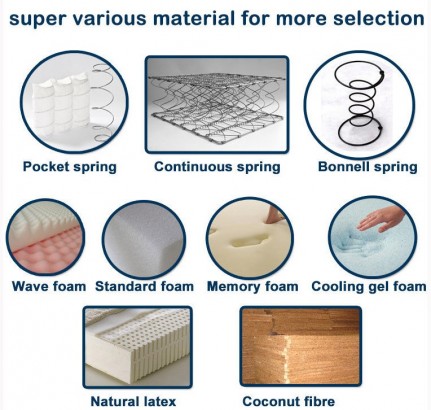 That particular mattress was the best among the ones similar to it. By proxy, the brand to have manufactured that mattress would also be the best.
A reasonable question: so what are the mattress types? Allow me to list them here.
Seven types in general. It is not impossible to single out more but we can work with what we have.
So let's!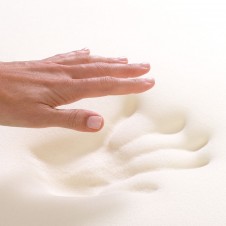 The best memory foam brand would be Perfect Cloud with their Perfect Cloud Supreme 8 Inch Memory Foam Mattress. Some people might wonder why I didn't say, Sleep Master. After all, it was their mattress that took the first place in that top. That might be true, but we would do well to remember that the master offered was unconventional. While it was indeed the best of the best it was by no means regular and thus the other manufacturers could not provide a proper competition. It was the concept that won.
---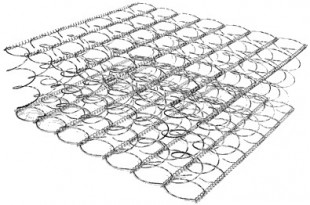 The best innerspring mattress brand… Oh, this one should be simple. Three mattresses made by this brand took the first three places. Yes, this brand would hog all three places in a top three list all by itself. Those three mattresses are the Signature Sleep Essential 6-Inch Mattress, the Signature Sleep 13″ Independently Encased Coil Mattress and the Signature Sleep Contour 8 Inch Twin Mattress. The latter, by the way, is one of the best mattresses, if not the best in general.
---

Best latex mattress brands are not just as easy and obvious but not exactly obscure, either. The best of them, in my opinion, is Brooklyn Bedding that is known for making the Brooklyn Bedding Latex Mattress. The mattress that trumps even the Casper Mattress itself! So, as far as latex mattresses go, Brooklyn Bedding is, undoubtedly, the best brand.
---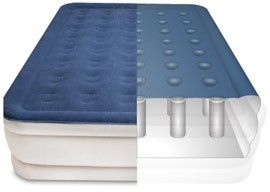 There are not too many air mattress brands. And so there is no big selection to choose the best brand from. But the best one is surely SoundAsleep with their SoundAsleep Dream Series Air Mattress with ComfortCoil Technology and SoundAsleep Camping Series Air Mattress – Queen Size with Included Rechargeable Air Pump that took the first and the second places respectively. The other two brands are Intex and Insta-Bed. While not the very best, they still offer a plenty of decent air mattresses. Although Intex surely can compete against SoundAsleep. If we were discussing just best mattresses brands rather than best air mattress brands, it would deserve a better place. But we'll get to that.
---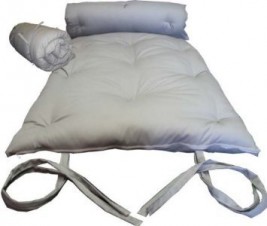 For the futons, we have some serious competition. EMOOR is undoubtedly one of the most notable futon companies. Plus, their futons are authentic. But D&D Futon Furniture, while not just as notable, has still created the best futon: Brand New Queen Size Black Traditional Japanese Floor Futon Mattresses. And their product line is not represented by this mattress only. And therefore, they absolutely deserve the title of the best futon brand.
---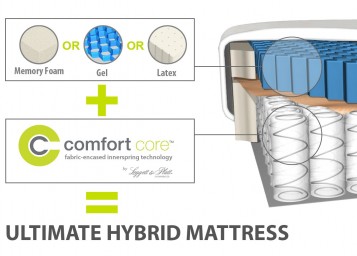 Some people might think it is not entirely correct to single out the hybrid mattress category just like that. They argue it's not really a type, just a mixture of them. That might be so, but I've already spoken of how complex the situation with hybrid mattresses is. So let's do this anyway. I believe, the best hybrid mattress brand (if there can be such a thing) is Classic Brands, represented by the Gramercy 14 Inch Hybrid Cool Gel Memory Foam and Innerspring Mattress. If we acknowledge the type, we have to acknowledge the brand as well.
---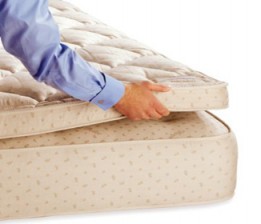 Just as tricky are pillow top mattresses. Any mattress can come with a pillow top. It's more of a subtype than an actual type. Still, subtype or not, there are standards to be met and expectations to be fulfilled. The winner in this category is Sleep Master and their Deluxe Memory Foam Inch RV/Camper/Trailer/Truck Mattress. The mattress is a bit unconventional, but it beats so many others. So the brand is certainly good enough to be here.
Best mattresses brands can offer
If we compare the best mattresses brands have to offer, we can compare the brands themselves, too. That would certainly work with consistent brands, but sometimes best mattresses stand out too much to base our opinion on them. They can be too expensive compared to the rest of the mattresses made by one particular brand or perhaps simply unconventional.
Because of that, a brand can come off as better than it actually is. Or worse. You never know. However, that is not to say that the method isn't worth anything. It still is useful if not misapplied. In fact, I intend to choose several best mattress brands based on this mattress specifically.
I have made a collection of the most popular brands. To compare their respective best mattresses should be interesting at the very least. But, of course, I'm not going to do that to all of them here. Let me take three best mattresses and then make the comparison.
So what are the brands I'm talking about? That's an easy question to answer. They are Intex, Simmons, and Serta.

Intex is a bit tricky. After all, they make air mattresses. And air mattresses are not the same as other mattresses, even futons. Air mattresses are not durable by definition, they are always a temporary solution and so on.
And since Intex stands out so much, let's consider it first.
The proper name of Intex is Intex Recreation. It should be noted that Index is not strictly a mattress brand. That's why it stands out so much. Intex primarily produces inflatable things of all kinds, including mattresses. Other than that, they also make inflatable toys, swimming pools, boats.
So, as you can see, to compare them with regular mattress brands would be simply a bad approach to take. Intex is not technically a mattress brand. Why is here then? We'll get to that, promise.
Intex is not a newborn company although it isn't as old as some of the best companies are. While many notable brands have over a century to their credit, Intex isn't even half that old, being only some sixty years old as of now. Their success can be explained by how seriously they take things. Air mattresses are of secondary importance for them, however, they still strictly follow the industry's guidelines and safety standards. And they never forgot about the comfort either.  Intex mattresses are some of the most comfortable air mattresses in the world.
But while this brand seems to be the best at least among air mattress brand, regardless of if it is one of them or not, a stubborn fact stands. Sometimes, their mattresses leak. By no means am I talking about some specific mattress, or that all of them tend to leak. No. It's just that with Intex mattresses there is the slight but non-negligible possibility of leakage. Usually, the problem stems from the bad seams. If such a mattress has been shipped to you, don't panic! The first and only thing you have to do is to send it back to get a replacement. The possibility of getting yet another defective mattress would be completely insignificant.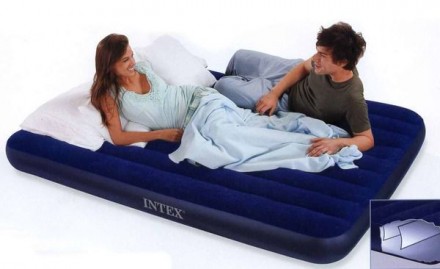 So what is the mattress that brought this brand so high? It's the INTEX Supreme Air Flow Bed. The mattress has a built-in pump that inflates the bed from zero to full in 2.5 minutes. It's very fast. Unlike many other air mattresses, the INTEX Supreme Air Flow Bed is designed to look and feel just like a real bed. No mats or toppers required to enjoy the feeling. It's just designed that way.
For support, the mattress has circular beams and I-beams. The surface comprises multiple air cells. They are what provides you with the feeling of a real bed. Comfortable sleep has never been so easy to get. The fact that the surface is covered with fabric with Veletaire flocking also helps.
The mattress has several firmness levels which are all adjustable. The chambers can be inflated to the desired firmness level very fast. Thanks to that, the mattress makes a perfect guest bed. And even more! This mattress can also be used as your main bed. It might be better than some conventional mattresses. Otherwise, how else would the brand end up on the top list?
You can order products made under this brand here on Amazon.com!
---
The second brand we have today is Simmons. Unlike Intex, this company surely isn't fresh. More than 140 years on the market! It makes it one of the oldest companies in the whole world. And if we're considering just mattress companies… well, the age is even more impressive.
Since the company is that old but still in business, it would be right to assume they do everything they can to compete with younger companies. They do indeed. Simmons constantly upgrade their equipment and utilize the most up-to-date technologies of today and, by making mattresses with them, make the technologies available to people like you and me.
What is this brand known for? Well, of course, many people buy mattresses made by them, but what's really interesting is that Simmons mattresses are one of the top choices for those who have to deal with sleeping arrangements for a lot of people, namely, hotels. Eighteen top hotels out of twenty use Simmons mattresses. Quite a recommendation, if I do say so myself.
Two of the most prominent product lines by Simmons are BeautySleep and BeautyRest. The top Simmons mattress is a Beautyrest mattress.
And while we're at it, let me tell you something about it.
The mattress I'm talking about is the Simmons Beautyrest Black Alexia Extra Firm Full Mattress. A compliment both to the brand and the entire product line.

The mattress might seem a bit of a contradiction but in a good way. Let's start with the cover. It is quite firm (and thus, very good for back sleepers, although it's also suitable for other people) but at the same time, it is rather fluffy (and that's how it's a good choice for side-sleepers and back-sleepers as well). Firm but soft, that's a nice start if you ask me.
The quilting has a luxury foam layer (and that's where the mattress gets its firm feel) as well as some GelTouch foam to draw the heat away. With it, you can always enjoy sleeping cool. It also comes with comfort layers, one made of Dynamic Response Memory Foam, one of energy foam for shock absorption. The energy foam is used for edge support in many Simmons springs mattresses. That's rather peculiar since many innerspring mattresses made by other companies offer no edge support whatsoever.
This is an innerspring mattress as well, by the way. It comes with hundreds of coils, up to more than a thousand. And we all know, the more coils there are, the better support for the back. The coils are pocketed and are capable of eliminating motion transfer. At the same, the reinforced edges prevent the typical problem with innerspring mattresses.
You can purchase products manufactured under this brand here on Amazon.com!
---
The third brand of today is Serta. What is Serta know for? Their mattresses, each and every one of them, are approved by the National Sleeping Foundation. With Serta mattresses, you don't have to worry about your health. There will be no negative consequences if you do buy one of them.
What else is it known for? Well, there are features, unique to Serta mattresses. Serta utilizes some technologies no other company uses, namely Pillo-Fill, FireBlocker Fiber, Serta PillowSoft Foam, CoolTwist Gel Foam, and ActiveAir. The first three are used for pillow tops as a filling material. The rest are special brands of memory foam. The CoolTwist is still heat-reactive like any other kind of memory foam but it is cool to the touch. The ActiveAir, on the other hand, is used to draw heat away.
So what is the mattress that made this brand look good? It is the Serta 10-Inch Gel Foam 3-Layer Mattress. Now, many Serta mattresses are hybrid. A combination of some kind. Those mattresses are great too. But the best of them all is a pure memory foam mattress. No other technologies are utilized.
Some of the Serta mattresses are much more sophisticated. But it doesn't make this one any worse. Oh no. The mattress is very comfortable (and isn't it the first thing you need of one?). Even the cover itself is made of deluxe fabric. But there's more to the mattress. After all, mattresses aren't made of covers alone.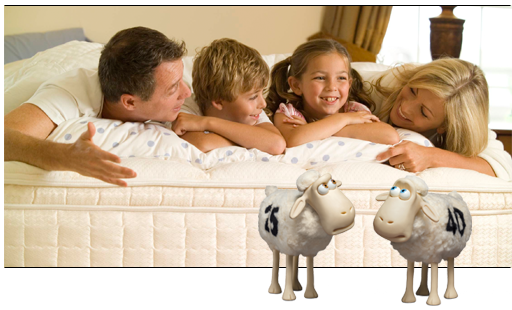 The most important thing in the mattress is the support system. Here, it is a three layers construction. Usually, when someone is talking about mattress layers, we assume that they are brick-shaped. That's just logical. After all, most of them are. But not the top two layers in this mattress.
Their contacting sides are far from even. That might look bizarre to some people, and it may be, but such a construction does nothing to prevent air flow, and at the same time the unevenness cannot be felt. And the top layer is gel-infused! It is memory foam. As any memory foam, it is used to conform to the sleeper's body outline.
Best brands proper
That precisely what many people mean when they talking about best mattress brands. To determine the best brand, to build a certain hierarchy, we have to take into consideration many factors.
As a rule, the most pronounced factors are those which are true for all mattresses of a given brand. If that really is so, we don't have to calculate innumerable factors painstakingly. Besides, that's practical. What good would it do you if I just told you something like this, "This brand is the best"? You wouldn't know why it was best. Even if it's best objectively, perhaps, you need a product of another brand, because that other brand meets your needs better. That's how it is.
I'm going to select the best brand proper at the end of this article. Why am I not doing it right now? Actually, the reason for that is that there are a few things to consider, things I've mentioned earlier. And here they are!
Look up the prices on the products this brand makes on Amazon.com!
"Incompetability"
Sometimes, a brand is not able to compete against others in some departments. For instance, let's consider air mattresses again.
They simply cannot compete with other mattresses in durability. By proxy, the brands that produce them cannot compete with the other brands either. No, when durability is considered. But it doesn't mean that the brand is bad.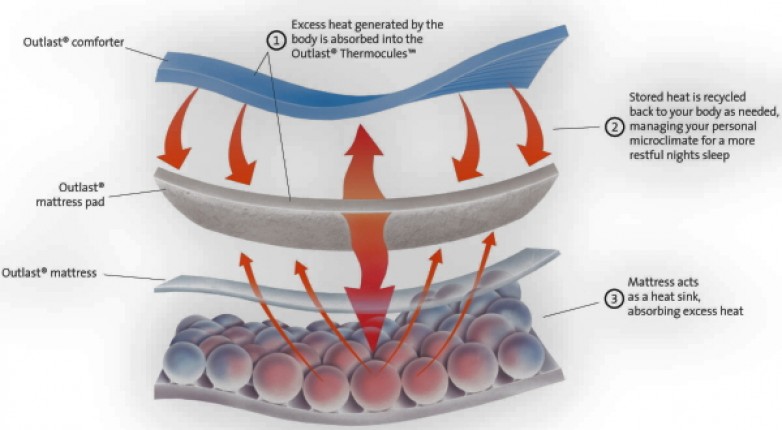 Or, let's take a look at luxury brands. They make mattresses which are really expensive. They lose automatically when we're talking about price. But they are not supposed to make their products cheap. They make them luxurious.
The same can be said about many other aspects important for determining if the brand is better than others or not. There are mattress qualities for which some brands cannot and, even more importantly, would not compete.
When deciding which brand is the best, we need to filter such "incompetable" traits out rather than take them into consideration.
Warranty
Warranty is one of those "universal" factors. No matter the product, as long as it's the same brand, the warranty is guaranteed to be the same for all of them. At least, for the products of the same type. I wouldn't expect a pillow to have a 30 years warranty. And some mattresses do come with a warranty for more than quarter a century.
It's easy to compare brands relying on the warranty they provide. Of course, it but a single factor. We would do well to remember that. Warranty is good, but it means little if you simply grow unsatisfied with your new purchase. If that is the case, warranty means nothing. It's only good if there's a hidden defect if the manufacturer is to blame.
A long-term warranty only means the product is not likely to fail during that term.
Quality
Now that's more important for us. Quality is exactly what the most interesting thing is for us. Regardless of how good the design of a mattress is, their quality under the same brand should be at the same level as the other products.
There's not much that can be said about quality. It depends on a lot of factors, including machinery, materials, and technology. Some brands handcraft their mattresses.
Consistency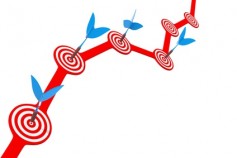 It is a very important trait of a brand. Unlike most other factors, which can be attributed to the products as well as the brand itself, consistency can only be an attribute of a brand or a product line. In short, it is not something a single mattress can possess, because consistency can only be applied to a number of them.
The best way to understand consistency is to compare it against inconsistency. For a mattress brand, inconsistency means that some of the products do not have the same quality or price as some others. They may be better, they may be worse, they may be outright different. Price, however, is the same as far as the consumer is concerned. Anyway, a brand known for inconsistent mattresses must be not a very good one.
But whence would such disparity come? The reason most of the time is the same: several different factories. They might use a bit different equipment, they might use different source materials and so on and so forth.
Price
This should be evident to anyone regardless of if they had to deal with mattresses previously. Price is an important factor when it comes to a brand – any brand.
It doesn't even mean the average price. In my humble opinion, it's not entirely correct to make assumptions based on the average. We have to consider such things as the type of mattress, the luxury levels… But overall, the price policy of a brand should be obvious thanks to that.
Why is this so important? Well, other than to determine how affordable a mattress by a given brand is for you? Actually, that in itself is kind of important. Secondly, sometimes, the price is not quite adequate in relation to the quality. The quality may be bad and the price high, but the quality may be high whereas the price mind-numbingly high. That's the reason.
How do you define the best brand?
That's a very valid question. After all, what I have just considered are just some factors one can possibly use. How do I define best brands?
If you read the article thoroughly, you should be expecting something. Namely, the best mattress brand proper. That's how I define the best brand anyway.
Best mattress brand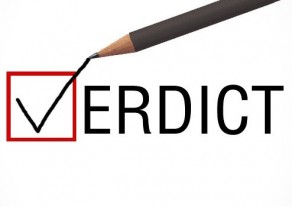 So what it's going to be? What mattress brand takes the first place?
I have the answer.
The best mattress brand is Serta.
Here's why. Serta is approved by the National Sleeping Foundation. Serta has a rather large selection of hybrid mattresses. And hybrid mattresses are very hard to produce. And thirdly, they use unique technologies.
Perhaps, each of these qualities by itself is not enough to make this brand even a runner-up. But combined? Combined they surely can work!
Serta mattresses are also CertiPUR-US certified and meet the requirement of Federal Flammability Standard CFR 1633/16. They are one of the safest mattresses there are. They are very comfortable and sophisticated.
If you would like to check out more Serta mattresses, be sure to follow this link.