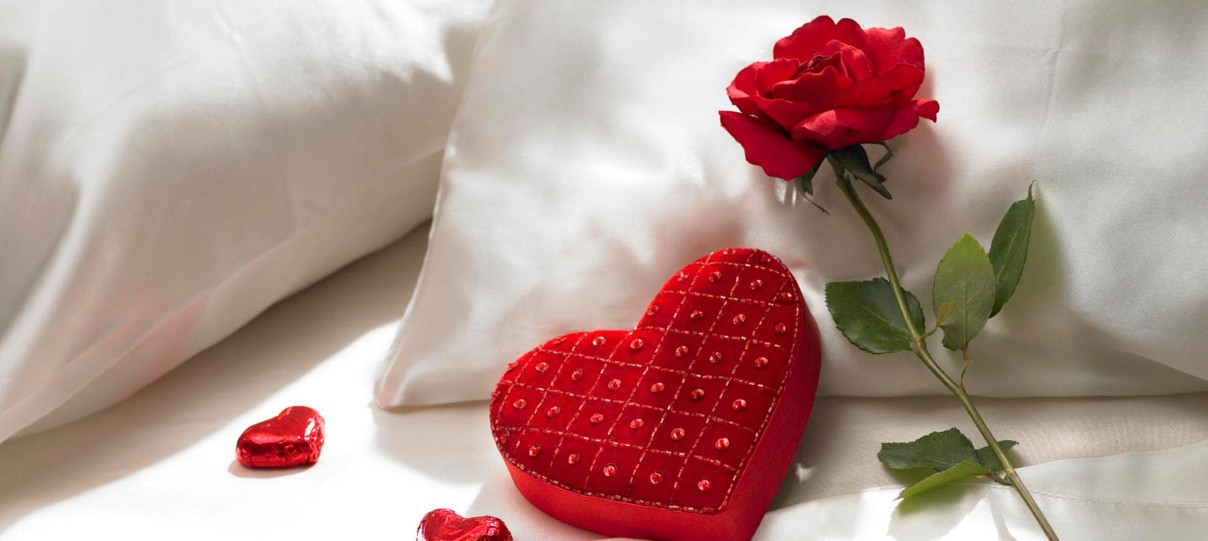 People buy mattresses for many reasons… Wait what? Don't they only buy them for one reason and one reason only? For sleeping? Well, yes, but no. Confusing? I don't really think that's what you think. Not with the title of this particular post being so telling. I could pretend otherwise for the sake of… what exactly? Modesty? Chastity? Either way, I'm not going to. I hope you wouldn't mind some brutal honesty.
If you're still reading this, you most probably are looking for a mattress for sex. However, before we get to what a mattress for sex should be, a word. Or rather, two words.
Requirements conflict
You may be wondering what "conflict" has to do with anything. Well, that's rather simple. Sometimes, things you need for sleep and things you need for sex are not the same. When sleeping, you don't really move around, not too much anyway. During a certain kind of nightly activities… it's quite the opposite.
That means you have to make up your priorities before purchasing a mattress.
So, what should a mattress for sex be?
Specific requirements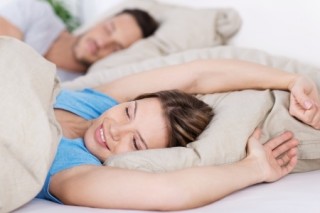 The first thing many people want from a mattress for sex is noise. Or rather, the lack of it. Indeed, it is of utmost importance when privacy is a matter of concern. And it usually is. Having sex isn't something most people are eager to advertise, even if it's only by indiscreet sounds their bed is making.
Therefore, a good mattress for sex should be as quiet as possible. Most foam mattresses meet that particular requirement perfectly, although it is not impossible for some foam mattresses to be loud.
Since having sex means you move around a lot, the mattress's ability to make it easier for you is also important. So when does a mattress hinder your movement and when does it not?
The answer is rather simple. If it takes your mattress some time to respond to movement and readjust to your body's outline, it may not be the best choice available to you. The faster the mattress reacts, the better it is suited for sex. So the response time is as just important as the noise level. However, while a silent mattress level is always desirable, regardless of if you are going to have sex on it or not, the response time is quite different. Some types of memory foam take their time to conform to the outlines of the sleeper's body. That may be comfortable for sleeping yet not so much for sex.
A good mattress for sex may not conform to your body ideally but it would do that fast. Innerspring mattresses may be a good pick because of how fast most of them react. Besides, some of them are quite bouncy, and that's a very good thing on its own. With a bouncy mattress, you won't get tired too soon, because rather than absorb the kinetic energy of your rocking it would rebound.

General requirements
Nothing new here. These are the features every mattress should have, including those for sex. What are they?
First of all, a mattress is supposed to be comfortable. Any mattress. Of course, for a mattress for sex that might be even more important, mainly due to the fact that when you sleep, you're mostly shut off from the world and your own senses. But that is not the only reason. The second most important reason is that a sleeping person is lying on a mattress. A couple having sex… only one of them is in most positions. In some, none is. That create pressure points, and pressure relief is as necessary as it could be. Even though in some position both are, there would be pressure points to relieve.
TOP 3 of Mattress Best Suited For Sex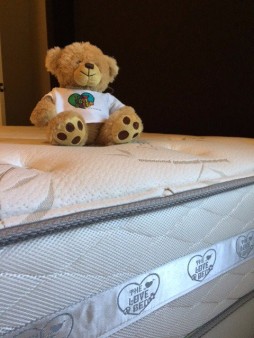 Let us start with this mattress. Unlike many mattresses out there, the Love bed is designed for love-making specifically. It may be named a bed, but it really is a mattress, as you can see in the photo.
Although it is meant for sex, it's not only suitable for it. The mattress is rather comfortable for sleeping as well. It is a latex mattress of the highest caliber. Unlike memory foam, it responds fast, and unlike innerspring mattresses, it's not squeaky at all.
The mattress is covered with bamboo blended fabric that makes the mattress especially comfortable. It is very cool to the touch and wicks away moisture, which is especially important for nightly activities. After all, while usually there's not much moisture to get rid of, having sex tends to produce excessive amounts of sweat.
The top layer of latex is three inches thick. Not only is it responsive, it is also quite bouncy.
The bed comes with a 100-night return policy. That's quite a lot. The manufacturer recommends that you keep it at least for a month before doing something like that. It takes the mattress some to become completely comfortable, although it's not uncomfortable fresh out of the box.
You can order this mattress on Amazon.com.
Pros: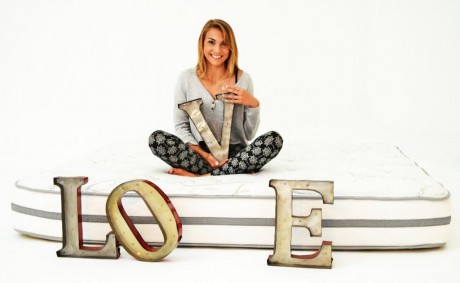 Designed specifically for sex
100 night trial period
Bouncy
Silent
Cool sleeping
Made in the U.S.A.
Cons:
---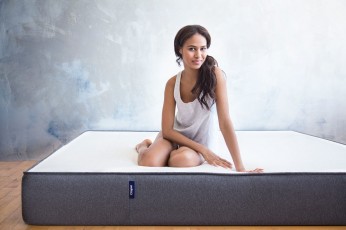 The Casper mattress is one of the well-known ones. There are many good and not so good things one might say about it, but one thing is certain, it is a great mattress for sex. The Casper Mattress is expensive, but it's worth its price.
Just like the other mattress, this one is a latex one. Of course, it performs similarly. That is to say, it's silent and a bit bouncy. Unlike the Love Bed, the Casper Mattress provides perfect pressure relief. While not on the same level as memory foam, the pressure relief is more than adequate.
The mattress is made in Belgium and the U.S. and it's a perfect fit for all kinds of sleepers. Whether you sleep on your back, your side or your stomach, you should be perfectly fine and comfortable. Of course, the same can be said of having sex in different positions.
The mattress is also very durable and won't wear out for a long time.
If you don't mind a firm mattress for sex, you can order this one on Amazon.com.
Pros:

Sewn in the U.S.A.
Anti-allergenic
Anti-microbial
Luxurious
Suitable for any sleeper
Waterproof cover
Cons:
---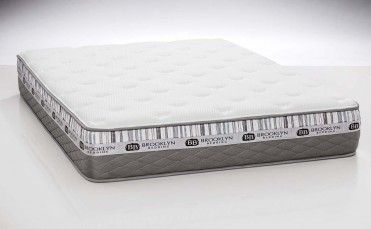 And here it is, the best mattress for sex. Just like the other two ones, this one is latex. It's not just constructed with a single type of latex. In fact, it has both Talalay Latex and Dunlop Latex, with the former being the softer of the two. That is a rare occurrence since, as a rule, only a single type of latex is used for most mattresses. The Dunlop Latex transition layer main feature in our case is the fact it is not just firm, but also elastic and very bouncy.
The mattress has three comfort levels in general and if you are lucky, you can choose any variety you wish whether you prefer you mattress soft, medium or firm.
The latex layers' combined height is 4 inches. That might not seem too much but it's perfect for a mattress for sex. It is very bouncy, quite similar to an innerspring mattress, except it's not squeaky at all. It also has good edge support.
Although much more responsive than memory foam, this mattress still is capable of retaining some heat, in a manner similar to that of memory foam even if less extreme. This shouldn't be an issue for having sex at all, and as for sleeping, it only should be a concern for those who tend to suffer from hot sleeping anyway.
This is definitely the best mattress for sex. If you would like to check that out, you can purchase it on Amazon.com any moment.
Pros: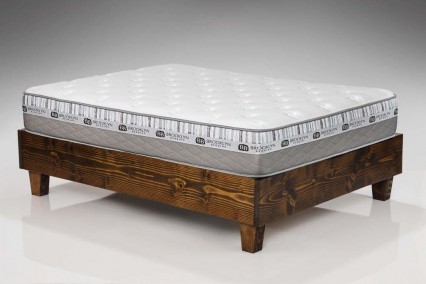 Made in the U.S.A.
Two latex layers
Dunlop latex as transition
Suitable for any sleeper
Bouncy
Cons:
---
Bottom line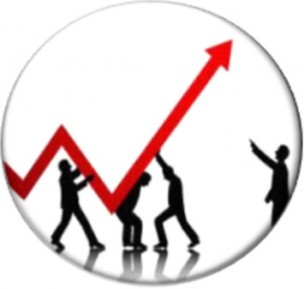 As you can see, every mattress presented here is a latex mattress. And there's a good reason for that.
Innerspring mattresses might be good for sex, but naming even one of them one of the best would be a huge stretch. Innerspring mattresses are noisy, squeaky, and there's no way around that.
Air mattresses? They don't have the support necessary. They tend to be quite uncomfortable for sex, and those that aren't are not any better than many mattresses of other types.
Something like a futon? That might work, but futons have no bounce to them at all. They are not uncomfortable per se, but at the same time don't offer any great comfort.
That leaves foam. However, there are several types of foam. Memory foam may be one of the best materials for a mattress, but when it comes to sex… That's just sad, trust me.
So, the only reliable material for a mattress for sex is latex. Latex has a bounce to it, it is silent, and it is responsive.
Anyway, I've chosen the best mattresses for sex. Which one you're going to pick I up to you.