Egyptian cotton is the most luxurious sort of cotton, of those easily available anyways. And, since cotton, in general, is really popular, so is Egyptian cotton. In fact, if you try looking for cotton sheets, most of the products you will find are going to be made from Egyptian cotton. The best Egyptian cotton sheets are a very serious competitor to other luxury fabrics. Cotton, Egyptian or not, is cheaper to make and easy to maintain. As for those people for whom it's the price that matters most, there are very expensive sorts of Egyptian cotton.
If you want to check out common cotton sheets, I suggest reading this article.
Advantages of Egyptian cotton sheets
What's so different about Egyptian cotton? It's probably little different from normal cotton and every feature common cotton has so does Egyptian cotton, right?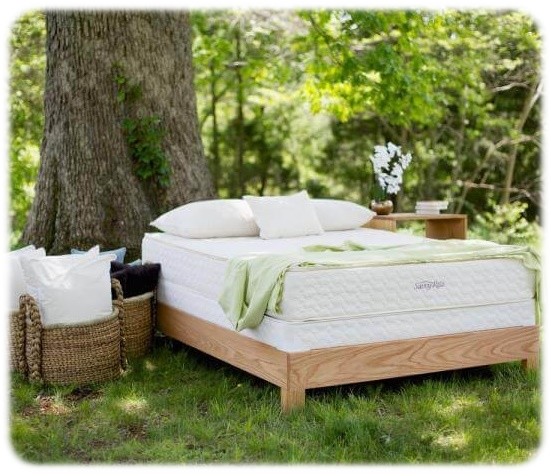 Well, not exactly, although it does share most of common cotton's advantages.
To begin with, Egyptian cotton's fiber are much longer. This allows for high thread count and better breathability. It is no wonder Egyptian cotton is used for warm fluffy towels, the structure of this fabric is more than suitable for making them.
Egyptian cotton is soft, incredibly so. Even sheets made from it can boast smoothness and softness not typical for simpler cotton blends, not typical for sheets at all. Unlike most cotton blends, Egyptian cotton does not impede the natural thermoregulation in any way.
It is also very durable.
Disadvantages of Egyptian cotton sheets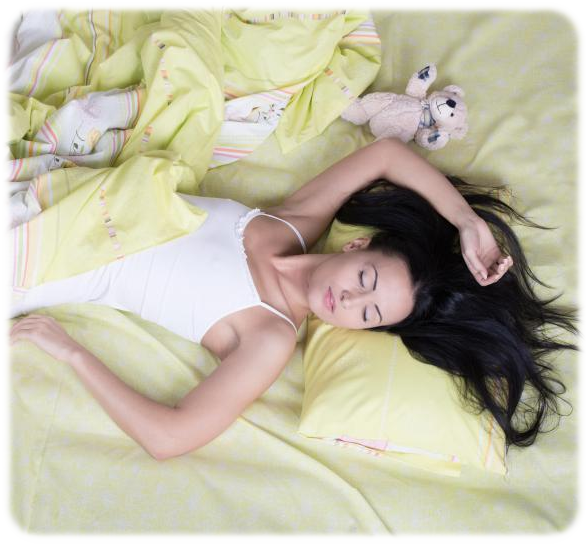 The typical advantage of cotton is that it is cheap. The same thing simply cannot be said about Egyptian cotton. Since its fibers are much longer than those of common cotton, it is far more costly. Cheaper than most luxury fabrics but costly nonetheless.
Common cotton wrinkles quite easily. Egyptian cotton, on the other hand, is far more prone to that. Its structure makes wrinkling almost unavoidable, and blending it with synthetic materials is rarely a good idea since that would void some of Egyptian cotton's advantages.
In addition to that, Egyptian cotton is just as susceptible to staining as common cotton.
Who needs Egyptian cotton sheets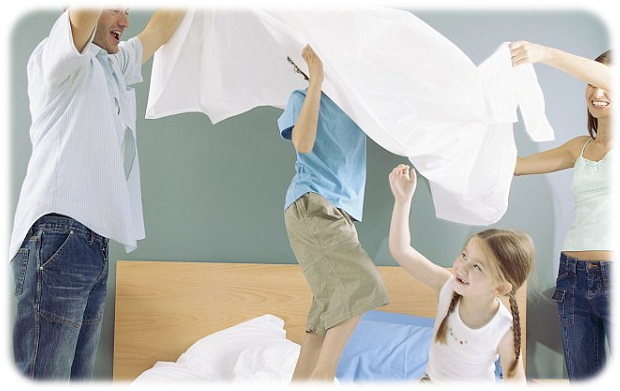 Egyptian cotton is a luxury variety of cotton. Despite that, Egyptian cotton sheets are still affordable compared to most luxury sheets. I can't see any struggling people purchasing Egyptian cotton sheets but mostly because they'd rather spend their money on something else. They could still afford them.
As for the middle class, Egyptian cotton sheets should be considered a low tier, unlike silk and other fabrics of similar value. Egyptian cotton meets all the requirements of most people. It wrinkles all too easily but otherwise, it is a perfect choice, capable of competing with even the best silk sheets.
Fake Egyptian cotton sheets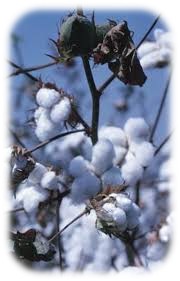 Naturally, they are not fake sheets but they are made from counterfeited fabric. What does that mean for you? That depends on your expectations and your knowledge about the sheets' nature.
Sometimes, people purchase fake Egyptian cotton sheets deliberately. They cost less than authentic Egyptian cotton and aren't too bad. Although, if that is the case, common cotton sheets are no worse. Anyways, in this situation, you are fully aware what sheets you buy.
However, it is possible that you really expect to purchase Egyptian cotton and end up getting something else for the price of Egyptian cotton. That is unfortunate, and that is why you should only purchase such expensive items from trusted vendors.
Top 5 Best Egyptian Cotton Sheets
Six sizes and seven colors, that is the assortment you can choose from. I personally recommend gray sheets. They look especially unusual and noble. Not quite as soft as Ivory or Canvas, but lighter and more ascetic than Periwinkle. That said, the choice is up to you.
The thread count is surprisingly low, only three hundred. But it does nothing to impede the sheet's quality. They are very durable and soft. The set features two of them, a flat sheet and a fitted sheet. The latter is suitable for mattress up to 22 inches in height. That is more than enough for the overwhelming majority of them.
The threads are woven one over one, and that makes the sheets feel silkier. Extra-breathable and crispy, the sheets from Elegant Bedding are simply luxurious. There's no other way to describe them. Due to the percale weave, the thread count has very little significance. The fabric is very dense, soft and warm.
However, these sheets wrinkle rather easily. Make sure to remember that.
Pros: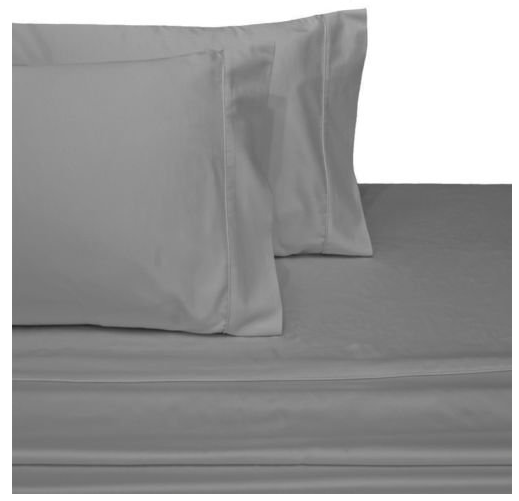 100% Egyptian cotton
Extra-soft
Extra-dense
Fitted sheet included
Extra soft
Silky
Cons:
---
This is not simply a bed sheet or even set of sheets. No, as you can, this is a hotel collection. Why? Because the sheets in this collection are more than suitable for a hotel. Of course, that doesn't mean you have to run a hotel to get one. No, your own bedroom is sufficient.
These sheets come with a thread count of eight hundred. That's quite a number, believe me. Most luxury sheets have a lesser thread count, six hundred or even three hundred. After all, the number itself does not mean much. However, it does correspond with the level of luxury so to speak.
The collection comes in eight sizes and five colors. Not quite as many as some other sheets but still decent. What does it comprise of? A flat sheet, a fitted sheet and two pillowcases. The fitted sheet is suitable for mattresses under 16 inches in height.
The sheets are crisp and very comfortable for sleeping. Mayfair Linen is known for making genuine Egyptian cotton sheets, without any synthetics.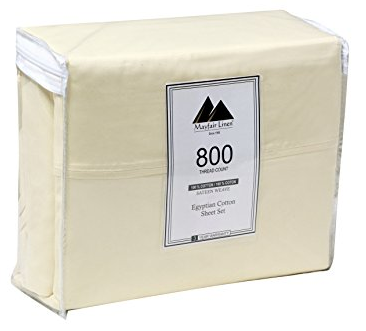 Pros:
100% Egyptian cotton
800 Thread Count
Fitted sheet included
Extra soft
Low price
Cons:
Fitted sheet not very deep
Wrinkles easily
---
An extra proof that a luxury sheet set doesn't have to have a high thread count. This set only has six hundred. It does, however, come in eight sizes and six colors.
The sheets in this set are made from authentic Egyptian cotton. It doesn't cost too much but is not the cheapest one.
Even though the sheets are made from Egyptian cotton only, they are wrinkle and dust mite resistant. Partially, it is achieved due to the lower thread count. As such, the lower thread count does not impede the sheets' usability. Not complications here! At the same time, the sheets are very easy to wash. What's not to like?
The colors will not fade for a long time either. And such a result is not achieved by utilizing chemicals, no, the sheets are actually hypoallergenic.
Warm and comfortable, these sheets are more than worth purchasing. Especially since the set includes a flat sheet, a fitted sheet, and two pillowcases.
Pros: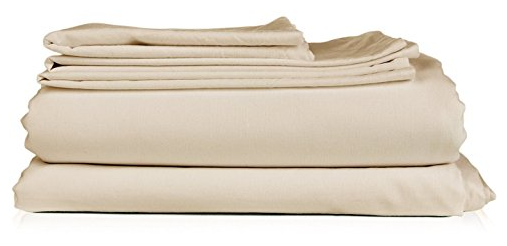 100% Egyptian cotton
600 Thread Count
Fitted sheet included
Wrinkle resistant
Fade resistant
Dust mite resistant
Cons:
Fitted sheet not very deep
---
This set might seem less luxurious and more simplistic than the other ones I've reviewed so far. However, that's only an illusion. It is actually better, and I'm going to prove it.
It does have a relatively low thread count, only four hundred and fifty. But that perfectly fine. The sheets are still very soft, which is achieved by utilizing special treatment. As a result, the sheets are extra smooth, very soft and silky to the touch.
Unfortunately, the sheets are not very fade resistant. Or rather, they are, just not when you wash them with different colors. Please make sure to avoid that. Also, bleaching is out of the question but you already knew that, right?
It is a six-piece set which includes not just a fitted sheet and a flat sheet but also four pillow cases. You can either use them with four pillows or keep them as spares.
The design is also very important. The stripes make the sheets look rather ascetic but that does not make them look too bad, quite the opposite in fact.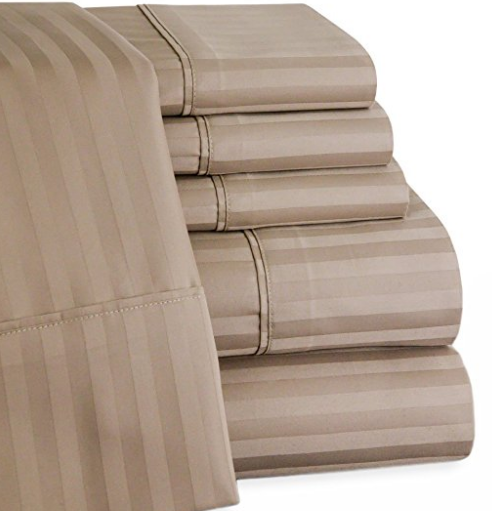 Pros:
100% Egyptian cotton
Low price
Fitted sheet included
6 piece set
4 pillowcases
Extra soft
Silky
Cons:
---
Another perfect sheet set with a thread count of six hundred. As you can see, I've broken my tendency to present sheets with progressively lower thread counts as better ones. That is because I do not base my estimation on the thread count alone.
The composition of the set is rather standard: one flat sheet, one fitted sheet, and a couple of pillowcases. The fitted sheet does not grip thin mattresses very well but it is only a minor drawback.
Not only are these sheets extra soft and pleasant to the touch, not only are they perfectly suitable for natural thermoregulation, not only do they have their unique silkiness, they are also surprisingly durable. More durable than most cotton sheets, and that's saying something.
Since they are light-colored, it would be incorrect to call them fade-resistant, they simply do not require such resistance. However, that does not mean you can wash them without any consideration. Make sure not to mix them with dark colors. Otherwise, the results will be far from acceptable.
Pros: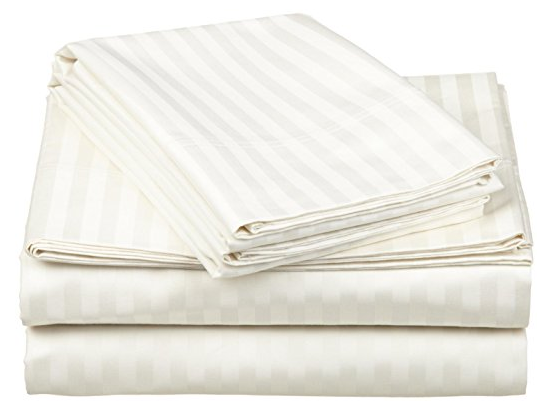 100% Egyptian cotton
600 thread count
Low price
Fitted sheet included
Extra soft
Silky
Cons:
Fails to grip thin mattresses
Susceptible to mixing with dark colors when washing
---
Bottom Line
Egyptian cotton sheets are considered luxury sheets for a reason. They either have a high thread count or achieve better density, greater softness, and more pronounced silkiness by other means. In any of these cases, they are made from Egyptian cotton that has longer fibers, sometimes twice as longer than those of common cotton.
Egyptian cotton wrinkles very easily. That is unfortunate. However, some sheets do not, and neither do they include synthetic threads.
Do note that Egyptian cotton sheets cannot be considered genuine if they include synthetic fibers. While such fibers can improve the sheets' performance, they ultimately negate to advantages unique to Egyptian cotton.