Wait, wait, wait! Haven't you already done a review on those?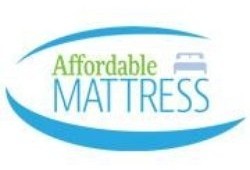 Not exactly.
You see, what I've done a review on are non-expensive mattresses. Non-expensive for their type. But that's relative. A latex mattress over three hundred is still non-expensive. But it's not cheap on the absolute scale.
Why do you even write about cheap mattresses?

A very cheap mattress might be good, but if we consider a number of them, we will find out they are not, not en masse. So why recommend them at all? Can't I just include one into the review on cheap mattresses and leave at that?
I can, technically. But while I can do that, there's a lot more to cheap mattresses other than the fact they might have  inadequate quality.
Okay… But why would I want to buy something like that?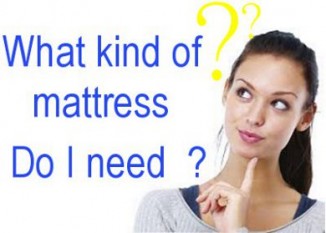 The thing is, sometimes, mattresses don't even need quality or durability.
If you want a guest bed that's not supposed to be all that luxurious, just something you can offer to your guests instead of making people sleep on the floor—that's when you buy a cheap mattress.
Or maybe, you're buying a mattress for your dorm, where you will be spending just some time. So why make a long-term investment when it's not going to be all that "long-term"?
Or, perhaps, you're just that healthy, and don't need anything memory foam or latex can offer. Maybe, all you need is something relatively soft, and that's good for you. So why spend extra money, then?
What types of affordable mattresses are there?
If I were to pick a few… Those would be air mattresses, futons, and innerspring mattresses.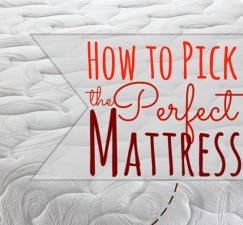 Now, air mattresses would be rather cheap, even the most expensive of them. The thing with them is, they are not meant for long-term use, even when they are suitable for it. You want a temporary bed in a new place? That's the best you can have, actually. You want a guest bed you can inflate any moment? That's fine. Not ideal, but fine. You want a bed for yourself? Well… You're going to be buying a new mattress relatively soon.
Futons are, maybe, the perfect solution for all three situations. But they are not all that cheap. Usually, they cost about two hundred and fifty at the very least. On the upside, punctures won't do anything to them, and you can take those Japanese mattresses whenever you go.
Innerspring mattresses… Well, there are luxurious ones and cheap ones. So it might work, yeah.
And now, on with the top list!
Top 5 inexpensive mattresses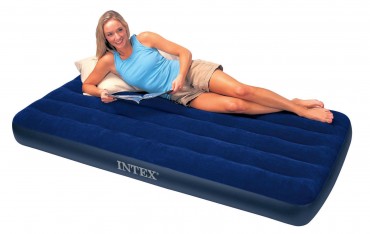 Not much can be said about this mattress, other that it is one of the cheapest air mattresses there are, if not the cheapest. How much would you have to pay for it? Almost nothing.
A kid can buy this mattress, basically. It's cheaper than any other mattress I know of. Scratch that, it's cheaper than many books!
So how come I'm giving it the last place on the list? Well, for starters, it is on the list, and that means something. Secondly, it is an air mattress, with all benefits and issues they have. It very cheap, yes. But it's very easy to damage. It doesn't have the sturdiness more expensive air bed possess. You can't even hope it would survive an encounter with your pet's claws. Or with a random twig.
Of course, that doesn't mean this cheap mattress is good for nothing. That's just not true. It's good for camping, and for using as a guest bed. Amazingly, the surface is not some bland vinyl thing, it has micro plush anti-slip flocking. You can put the sheets on this mattress (and they would fit, by the way) and not worry about them slipping.
If you like the way it sounds, if you like the price of this mattress, don't forget to order it on Amazon.com. It's really cheap!
Pros: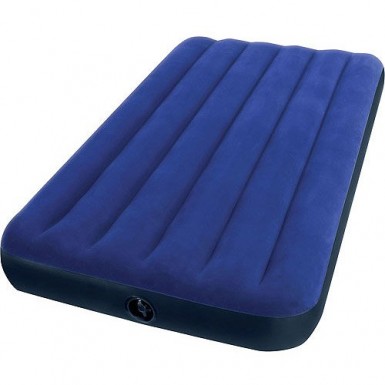 Extremely cheap
Great for camping
Fits standard sheets
Waterproof micro plush surface
Compatible with most pumps
Cons:
Easy to damage
No pump built in
---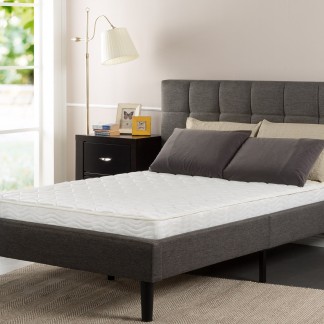 Incidentally, I've already done a review on a very similar mattress from the same company.
As a matter of fact, the mattress is not particularly cheap but the Twin Size 6-inch variety is at least below average price-wise. The possibility of discounts makes this mattress even more attractive.
This mattress is your typical pocketed coils mattress. As you can expect from a mattress like that, it provides you with perfect support and eliminates motion transfer, so you don't have to wake up to your partner's turning or wriggling or getting up. But, since it's a cheap mattress, it comes with a price. Namely, edges are not reinforced. That means the coils there are just as hard as the other ones, not harder. Because of that, when you move closer to the edges or sit there, they would just collapse under the increased pressure of your body.
But if you're cool with that, I recommend you to follow this link and order the mattress on Amazon.com.
It also has quality pressure relieving foam on top of the coils system and a quilted cover, so this should be a good purchase.
Pros: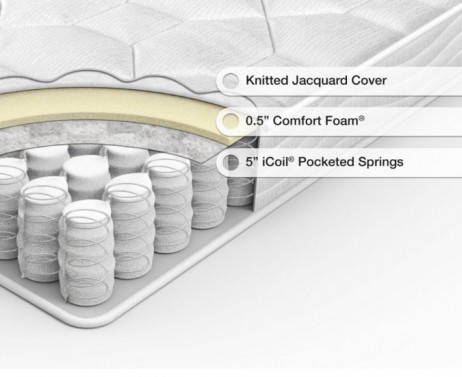 CertiPUR-US certified
Motion elimination
Pressure relief comfort foam
Perfect support
Quilted cover
Cons:
---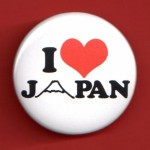 This is a cheap mattress as well… or should I say "futon"? A futon is basically a Japanese mattress, but unlike what many people think of futons, they don't come with platforms of any sort, those would be Western futons. To learn more about futons, you can read my review on them. Right now, we're talking about this Queen Size Yoga futon.
It's not authentic, meaning, it's made in America rather than Japan. But that's how it's cheap. The mattress is not shipped all the way from Japan, no. It's made here in America, so the company can keep their costs low. The futon is mostly made of natural components but also has some polyester and foam in it. They provide additional support and comfort.
The actual price of the futon is below average and not expensive at all. It's really good, and you can roll it up, too. It's not like it takes a lot of space when you're not using it.
The mattress comes with straps to strap it when rolled. So you don't have to worry about it accidentally unrolling. The mattress is very thick, but also lightweight, so while it's a bit unwieldy, you would be able to handle it by yourself easily. Still, while good for home, it's less good for travelling.
The mattress is a bit short. It shouldn't be a problem for you if you put the pillow on the floor, rather than on the futon.
If you want to get a cheap futon made in America, you can follow this link and buy it on Amazon.com.
Pros: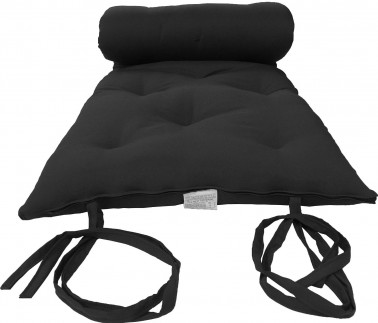 Made in the U.S.A.
Meets fire standards
Lightweight
Cons:
---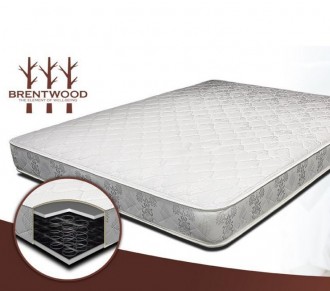 If you're ready to pay just under a hundred for a mattress, this is a mattress for you. Cheap and supportive… What else can a person wish for?
This mattress is an inch thicker than the previous one. Being an innerspring mattress, it is quite heavy. But it doesn't take a lot of space. In fact, it is delivered to you tightly rolled in a long relatively small box.
Interestingly, this mattress can be used as a guest bed. Well, technically any mattress can be used that way, but the thing with this mattress is that it be just rolled up and stored away for when you have to use it again. And it's an innerspring mattress, not an air mattress or a futon. That's what makes it so peculiar.
You can order this cheap innerspring mattress on Amazon.com. I recommend doing so as soon as possible. After all, you're probably not the only one who would like to get one of those.
Pros: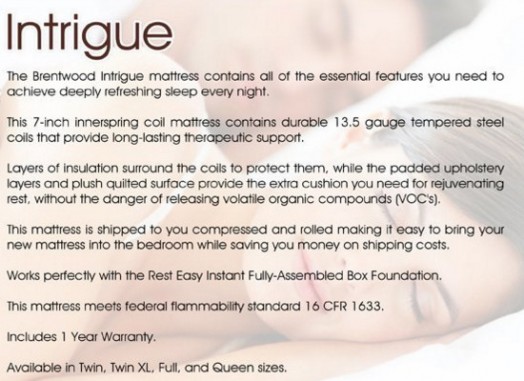 Meets federal flammability standard 16 CFR 1633
Shipped rolled
Extra cushion
Cons:
---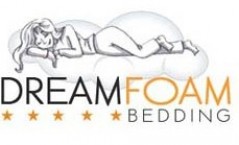 This foam mattress may be a tad more expensive than the other three. But not by much. Of course, I'm speaking about the Twin Size, the other sizes would still be more expensive. But, since we're talking cheap, I think that's okay.
The mattress has a 0.75-inch thick quilt layer for extra comfort. Otherwise, this is a foam mattress. Please don't be misled, it is not a memory foam mattress. It's just some basic foam mattress, very comfortable for the price it is sold.
Now, the fact this mattress is cheap doesn't mean it bad. Of course, it cannot be compared to high-end latex mattresses, but if you don't expect that much, you should be fine. In fact, you will be happy with your new purchase.
The mattress inflates in a matter of hours. It's a good thing, but be advised that the mattress tends to soak fluids, including sweat. If you know that perspiration might become an issue, I recommend getting a water-absorbing or waterproof cover for the mattress.
You can order the mattress itself on Amazon.com.
Pros: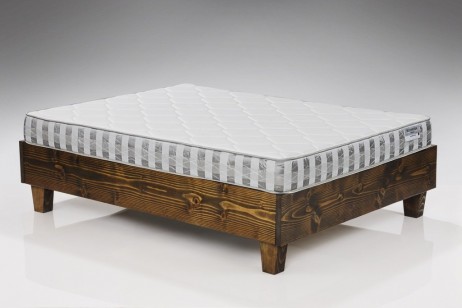 Very low price
Meets fire standards
Inflates completely in mere hours
Made in the U.S.A.
Cons:
Soaks fluids
A bit too soft for a firm mattress
Not a memory foam mattress
---
Bottom line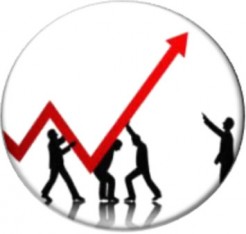 As you can see, not one of these mattresses is a latex or a memory foam mattress. They might be non-expensive, but their "non-expensive" is worth at least $200, a hundred and fifty if you're particularly lucky.
Of these five items, the cheapest, of course, would be the air mattress. The price is more than reasonable, and if you don't want something big, if you don't want long term, I really recommend getting it, even though I gave it the fifth place.
The futon is good for you if you like sleeping on the floor. Or, if you don't mind doing that at the very least. Because that's how futons are to be slept on.
And if you want a more conventional mattress… Well, you've got three to choose from.