Hello,

I've read most of your posts, but it seems to me you've only been writing about mattresses for regular beds. But what about sofas? Do you have any advice? I already have a mattress for my bed, and now, I'm considering purchasing one for a sofa which is lumpy but still too good to just discard it. Strangely, I've yet to find one that wouldn't look ridiculous.

Thanks,

Wally
Hey Wally!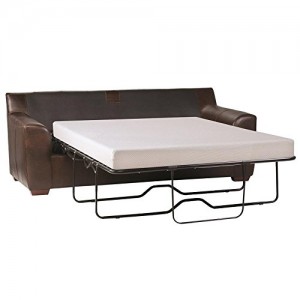 You're mostly right, however, not every mattress I've done a review on is a mattress designed for a regular bed. Take this mattress for instance. It is just as good for a sofa bed as for any other kind of bed.
You might say I should be more specific and you would be right to do so. Therefore, let me do just that, be a little bit more specific.
If my suspicions are correct, that's exactly the kind of mattresses you call ridiculous. However, this is what people call a sofa bed mattress. Forgive me if I've been wrong to assume you mean that and not something else. To my knowledge, the mattress that took the first place among memory foam mattresses is a very typical sofa mattress.
Regards,
Mark